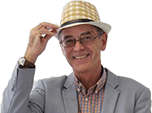 Ford Ex-Rentals on the Rise Again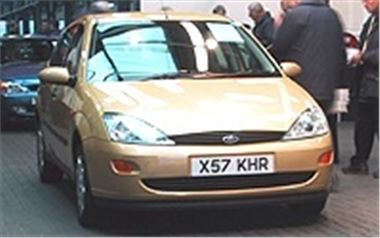 You can't say I didn't tell you about the Ford sale at BCA Blackbushe today. It was probably your last chance until October of picking up a cheap, sensible mileage ex-rental Focus. Prices are already £500 ahead of November and likely to rise another £500 or so over the next month.
Today, you could have had the air-conditioned Citrus Gold 15,570 mile 2000X Focus 1.8LX 5-door in the picture by outbidding the man who bought it for £6,950. You'd have needed £8,125 for a 12,500 mile Sapphire Blue April 2001Y 1.6 Zetec with a/c and £8,550 for an 18,000 mile April 2001Y 1.8 Ghia with alloys and a/c.
And Ford wasn't letting go of any new-shape Mondeos for less than £9,000. 2001X 1.8 and 2.0 LXs with around 12,000 miles were being bid to provisional top bids of £8,900 to £8,950; 2001Y Mondeo 2.0 Zetecs were being taken to £9,700 and 2001Y Mondeo 2.0 Ghias to as much as £11,300, though that was a come-on and subsequent top bids were around the £10,700 mark.
Even old shapes were up, with £7,000 needed to secure a Juice Green 13,000 mile 2001X 2.0 Zetec, whereas I saw an otherwise identical 8,000 miler sell for £6,550 in December.
However, don't despair. Smart operators who speculated well by bulk buying last October and November are still retailing cars for prices that reflect what they paid plus a bit of profit. The Great Trade Centre
www.greattradecentre.co.uk
had 5,250 cars in stock on Christmas Day waiting for the New Year rush. So if you find auction prices racing ahead of what you want to pay, check out their website and pay them a visit.
For information of upcoming BCA auctions, visit
www.bca-auctions.co.uk
Full list of auction centres throughout the country at www.honestjohn.co.uk (go back to the home-page and click on auction directory).
Comments