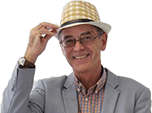 Classy New E Class Mercedes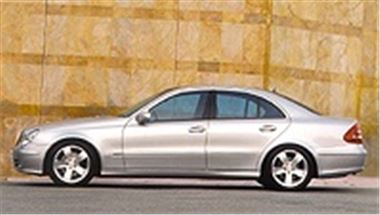 Mercedes Benz has released details of its classy new W211 E Class model that sits in between the new C and S Class and echoes their good looks.
Still four-eyed rather sharing the Siamese peanut headlights of the C Class the new car has a distinctly elegant profile and a trimmed down, slimmer look compared to its W210 predecessor.
There are even bigger changes underneath with four-link front suspension and multi-link rear suspension built mainly of aluminium like the BMW 5 Series and latest Audis. But unlike the others, this system is AIRMATIC, as the S Class, using electronically controlled springing and damping, so you really will be riding on air.
The first W211s in the UK will have five different engine options; three petrol and two diesel. Base petrol engine is the E240, a 2.6 litre 177bhp V6. This does 147mph and gets to 60mph in 8.8 seconds. Next up is the familiar E320 3.2 litre 224bhp V6. Top of the range is the E500, a 5.0 litre 306bhp V8, which reaches 155mph and gets to 60mph in less than six seconds. Diesels are the 2.2 litre four cylinder 150bhp E220CDI and the 2.7 litre five cylinder 177bhp E270CDI, which is good for 145mph and zero to sixty in 8.7 seconds.
A supercharged 200K four will come later, as will the six cylinder 320CDI and eventually a supercharged E55 AMG V8.
Six-speed manual gearboxes from the C Class and SLK are standard on the E240, E220CDI and E270CDI, with the option of a Sequentronic automatic clutch. The E320 and E500 both come with excellent 5-speed over-ridable torque-converter auto.
UK prices are likely to start at £26,000 for the E240, rising to £43,000 for the E500.
Hope to publish a full road test on 24th February.
More at
www.mercedes-benz.co.uk
Comments