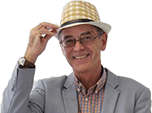 Buyers Battle for Bargains at Blackbushe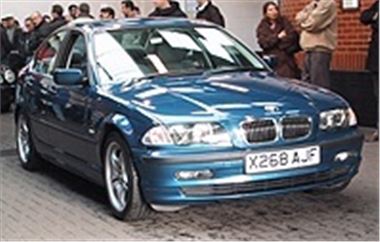 The bargains are still there at auction. But so are private buyers in their droves and once a battle starts between a pair of punters the bidding can go sky high.
PHH is now back at BCA Blackbushe and is very obviously out to sell its cars rather than parade them week after week at unrealistic reserves. So, today, car after car was knocked down with very few failing to find a buyer.
Someone in the crowd went absolutely crazy for the 33,000 mile 2000X BMW 323iSE in the photo. It started low enough with a trade bid of £15,000. The trade took it to its reasonable reserve of £16,600. Then a private buyer took over and pushed it all the way to a stunning £18,650. He must have been the only one because when a similar 36,000 mile 2000X 330iSE came up a few cars later, in the same metallic blue, it started at £16,000 and ran out of trade bids at £17,000, which wasn't quite enough.
Same thing happened with a trio of air-conditioned 99V Focus CLTD estates. The first had the lowest mileage at 42,000 and kicked off at £4,800. Then two private buyers sitting front to back fought it out in fifties all the way to £6,900. The loser then watched another with 84,000 miles sell for £5,000. So when the third, a 78,000 miler, came up, he got back into the bidding and drove it home for £5,100. Sensible chap.
Golf IVs are still fetching strong money: the later the better. A pair of consecutively registered 2001Y TDI 90 SEs with 13,000 miles apiece each sold for £10,950. A 15,000 mile 2000X 1.6SE sold for £9,850. A 29,000 mile 99T GTi 1.8T also sold for £9,850. And a 49,000 mile 98S 1.6SE was still in the reckoning to sell for a strong £7,650.
Two air-conditioned metallic black five door 2001Y SEAT Ibiza 1.4Ss with alloys were valued at £5,400 for the 10,000 miler and £5,700 for the 4,000 miler. Not bad buys.
A 63,000 mile 99V Rover 75 Club, which might have been a 2.0V6 or a 1.8 four (no one was sure) sold for £6,950.
While oddity of the day was a pearl white 92J Toyota Soarer 4.0 V8 coupe with scabrous alloys and 195,000 kilometres on the clock which bid to £3,200.
For information of upcoming BCA auctions, visit
www.bca-auctions.co.uk
Full list of auction centres throughout the country at www.honestjohn.co.uk (go back to the home-page and click on auction directory).
Once again, the biggest 4x4 auction in the country takes place at Brightwells, Leominster Market from 11.00am on Tuesday 22nd January. Full catalogue free to view at
www.brightwells.com
or phone 01568 611325.
Comments