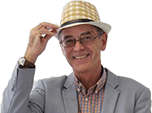 Very Successful Classic Auction Today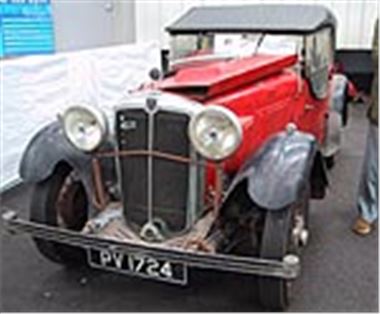 BCA had a surprisingly successful classic car sale today at its Blackbushe centre. The weather was grim, the FTSE sunk 49 points, the Israelis launched a rocket attach on Yassar Arafat's helipad, and the bills have yet to come in for two tall buildings in New York and the War on Terrorism.
Yet the car-park was crowded and bidding was very strong indeed, particularly for a retirement-project 1934 Morris 10/6 Special. It's hard to imagine anyone relishing the thought of embarking on the lengthy restoration of a rare but fairly mundane old car in the middle of winter. Yet bidding was strong and the car sold for a very serious £6,300, plus 8.225% buyer's premium and VAT, making it £6,818.
The star of the sale was a stunning 1937 Cadillac V8 convertible coupe, possibly unique with RHD and a mere 12,300 miles clocked up. Bids for this rose in thousands from £25,000 to the £36,000 lower estimate, then continued by £500s to a provisional £39,000.
A particularly nice 1917 Ford Model T two-seater started low at £3,000 but went on to sell for the estimated £6,600. A 1964 Mini Cooper 1275S, which must have been one of the first 1275s, sold for a huge £7,600. A 1972 Morris Minor Royal Mail van, crashed on its first collection run, then rebuilt and stored ever since with just 70 miles on its clock sold for £7,700. An Austin-badged 1972 Minor pick-up with tilt also did well at £4,100. A very pleasing 1933 Austin 12/4 two seat tourer sold for £6,900. A rebodied 1970 Ford Escort Twin Cam, said to be development car for the model and with original engine and gearbox (but not much else) made £11,000.
Cheapies included a rebodied 1946 Alvis TA14 shooting brake, sold for £4,200; a 1963 Morris Minor convertible, sold for £1,400; a 1974 Triumph GT6 MK III, sold for £1,500; a 1971 Triumph Spitfire 1300 Mk IV, sold for £1,700; a beautifully restored 1935 Morris 12/4 Series II, sold for £2,400; and an awesome but non-running 1973 Aston Martin V8 Banham converted convertible, sold for £6,700.
The next important classic car auction is Coys True Greats to be held at the Business Design Centre, 52 Upper Street, Islington, London N1, viewing Sunday 9th December 12.00 noon to 5.00pm and Monday 10th December 10.00am to 6.30pm; sale itself 6.30pm Monday 10th December.
Entries include an extraordinary supercharged Siddeley Special roadster based on a 1935 5.0 litre Armstrong Siddeley; a 1936 Delahaye 135MS; the 1951 Monte Carlo Rally winning Delahaye 175 S Motto coupe; a recreated Bugatti Type 35B/R based on chassis no BC25; and a fabulous 1937 Jaguar SS100, chassis 18100, very modestly estimated at £75,000 to £85,000.
More at
www.coys.co.uk
or phone 020 7584 7444 (020 7288 6268 from 8th to 11th December).
Comments