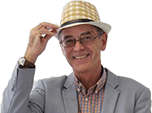 Renaults Dear at Auction Today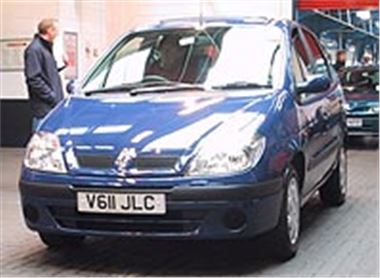 Renault Financial Services had a huge section of 150 cars at auction today, but, with strong support from at least one big Renault dealer, none of them were cheap.
A pair of S reg old-shape Scenic 1.6 Alize with 42k and 26k miles sold for £6,225 and £6,450. The facelift 8,500 mile 99V 1.6RT in the photo bid to £7,400. A 63,000 mile 98S Laguna 2.0 Executive and a 51,000 mile 98S Megane 1.9RT DTI Sport each sold for £4,500. And a 19,000 mile 99V Laguna 1.9RT DTI bid to a silly £6,500.
Nevertheless in other parts of the sale there were a few bargains to be had. A repaired total loss 14,000 mile December 2000X Vectra 1.8LS probably wasn't at a top bid of £5,700. But a Juice Green 8,000 mile December 2000X Mondeo 2.0 Zetec in the BCA Approved section certainly was, selling for just £6,550. Obviously the trader whose car it was needed the money for Christmas presents.
A repossessed 40,000 mile 99V Audi A8 3.7 Quattro Sport would have been a good buy if it came for the £15,900 provisional bid. Golfs also looked down a bit. £7,500 was the top bid both for a 47,000 mile 2000W 1.6SE and for a 55,000 mile 99V 2.0GTi 3-door. But £4,200 was right for an older 67,000 mile Mk III GTi 3-door in suspect Flash Red paint. On the other hand, a smart, Silver 46,000 mile 98S Mazda 323 1.8 GSi which I thought might be cheap turned out not to be when it sold for £5,975.
The 34,000 mile current shape 2000X Volvo V70 TDI Lux which sold for £16,950 on 29th November was knocked down today for £18,300, a fair profit if it really sold. But the trader offering 57,000 mile 99V 3.0 litre S-Type manual bought on 9th November for £12,800 wasn't so lucky. Top bid from the floor for that was just £13,150. And, though a spotless 9,000 mile 2000X Omega 2.5 CDX manual sold for £11,200, it was really bang on trade book for a manual.
There's not much of an auction year left now, but BCA centres will be open for a full day's trading on Friday 21st December with collections up to midday on Saturday 22nd. After that, all centres will be closed until 31st December when full business days will recommence and January 1st 2002 will also be a full business day.
For information of upcoming BCA auctions, visit
www.bca-auctions.co.uk
Full list of auction centres throughout the country at www.honestjohn.co.uk (go back to the home-page and click on auction directory).
Comments