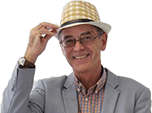 New Bentley Limo For Liz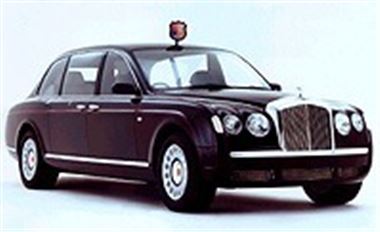 On a nicely patriotic pre-Christmas note (even through the company is now owned by VAG) Bentley Motors has announced it is building a unique new State Limousine for Queen Elizabeth II's Golden Jubilee.

The idea that The Queen should be offered a new State Limousine for her Golden Jubilee came from within Bentley Motors and harks back to her Silver Jubilee in 1977. Then the UK Society of Motor Manufacturers and Traders (SMMT), on behalf of its membership, presented The Queen with the Phantom VI, which remains her first choice of transport on State occasions and has covered over 125,000 miles. The Royal fleet also included a 1987 Phantom VI and two earlier Phantom Vs, dating from 1960 and 1961.

Bentley Motors has been entirely responsible for the design, styling, chassis and commissioning of the car and is currently assembling the limousine in a dedicated area of its Personal Commissioning department at Crewe. Work on the project began in February 2000 with Bentley design director Dirk van Braeckel working with exterior stylist Crispin Marshfield to a brief that required the car to appear both timeless and contemporary. The Queen and the Duke of Edinburgh were formally presented with the design in May 2000, approving it with requests for only minimal changes. Since then work has continued non-stop to create, develop and validate this unique vehicle in time for the Golden Jubilee.

The main partners joining Bentley in the consortium are Mayflower Vehicle Systems (bodywork), Leoni Wiring Systems (Electrics), TWR Group (trim packaging), Intier Automotive (trim engineering), Radshape (brightware), Ricardo (powertrain) and MSX International (validation).

The new Bentley State Limousine will be presented to The Queen in May 2002 and will perform its first official engagement in June 2002.
Comments