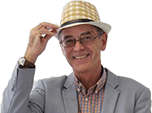 Auction Prices Continue to Rise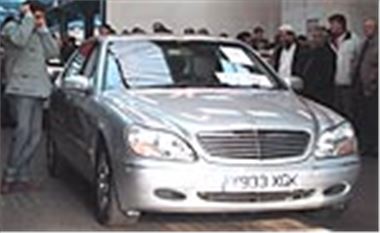 The menu at BCA Blackbushe today was much the same as last week. High miles continued to command low money, while desirable cars with punter-friendly line of figures became just a little bit dearer.
The bargain basement included an 82,000 mile 97R Escort 1.6LX sold for £2,250, a 111,000 mile 97R Astra 1.7LSTD sold for £2,025, a 70,000 mile 97R Mondeo Si V6 bid to £2,775, a 122,000 mile 97P Audi A4 1.6SE sold for £3,300, a 97,000 mile 97R Peugeot 406 1.8LX bid to £1,950, an 89,000 mile 97R Merc C200 Elegance auto bid to £7,700, a 118,000 mile 99S Merc C200 Classic manual with a/c sold for £6,500, a 67,000 mile 97R MGF VVC sold for £6,900, a 96,000 mile 98R BMW 528iSE bid to £7,675 and the 98,000 mile 98R BMW 318Ti Compact automatic with s/r and a/c previously seen last week which finally sold for £5,600.
But the sensible mileage stuff was on fire. Two year old Citroen Saxo 1.1s were being snapped up for £3,500. A two year old base model Punto with 17,000 miles and in white went for £3,225.
Stick a three-pointed star on and the difference was even more marked. A 33,000 mile 98S Merc C200 Sport auto estate sold for £12,350, a 43,000 mile 97R Merc C180 Sport auto with a/c sold for £10,300, a 47,000 mile 99V Merc S320L sold for £30,500, and a 5,000 mile 2001Y Merc S500L with a few scratches made all the money to sell at £51,200.
Accepted, to quote one trade buyer, "Friday is the most expensive day at the most expensive auction in the country." But where Blackbushe leads, others follow, so it's still better to buy now than face paying as much as 10% more in January.
For information of upcoming BCA auctions, visit
www.bca-auctions.co.uk
Full list of auction centres throughout the country at www.honestjohn.co.uk (go back to the home-page and click on auction directory).
Another memorable sale this week was the £146,750 which Christies took for the 1894 Santler 'Malvernia', claimed by Charlie Santler to be the first petrol engined car in England. It lay on a cricket pitch near Malvern until 1911 when it was pulled out, engineless, and used in a carnival procession. It was bought in the 1940s by Mr John Mills for £5. He sold it to a Harpsichord maker who fitted a similar Benz 3.5HP engine to the original. It was then owned for many years by Dr Alan Sutton who sold it at Christies on 4th December.
The next important classic car auction is Coys True Greats to be held at the Business Design Centre, 52 Upper Street, Islington, London N1 on Monday. Viewing is on Sunday 9th December 12.00 noon to 5.00pm and Monday 10th December 10.00am to 6.30pm; Sale itself 6.30pm Monday 10th December.
Entries include an extraordinary supercharged Siddeley Special roadster based on a 1935 5.0 litre Armstrong Siddeley; a 1936 Delahaye 135MS; the 1951 Monte Carlo Rally winning Delahaye 175 S Motto coupe; a recreated Bugatti Type 35B/R based on chassis no BC25; and a fabulous 1937 Jaguar SS100, chassis 18100, very modestly estimated at £75,000 to £85,000.
More at
www.coys.co.uk
or phone 020 7584 7444 (020 7288 6268 from 8th to 11th December).
Comments