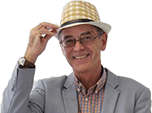 275bhp Passat W8 Arrives at Under £30,000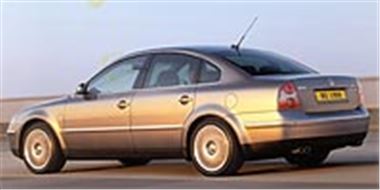 VW's 4.0 litre all-wheel-drive 275bhp Passat W8 has now finally reached the UK at the promised starter price of £29,900. One minor snag is that this price only buys the six-speed manual saloon, which doesn't get here until March 2002, so if you want one now you have to go for the five-speed Tiptronic auto which costs £31,325 with a saloon body and £32,275 as an estate. (The six-speed manual estate will be £30,850.)
Take a look at the spec, though, and these prices are by no means excessive. All W8s come with ESP (electronic stabilization programme), 17 inch Madras alloy wheels, six airbags, bi-Xenon self leveling headlights, Nappa leather upholstery, walnut inserts, Climatronic air conditioning, six disc CD autochanger, rain-sensing wipers, automatic dimming rear view mirror and metallic or pearl-effect paint. So you don't need to shell out any more.
Be prepared for hefty fuel and company car BIK taxes through. Combined consumption varies from 21.7mpg for the Tiptronic saloon to 21.2 for the manual estate. Unusually, the Tiptronics are slightly more economical than the manuals. CO2 emissions vary from 312g/km to 317g/km (again, the manuals come out worst) so you'll be paying 40% tax on 35% of between £29,900 and £32,275.
Top speed of all versions is limited to 155mph, and 0-60 acceleration varies from 6.3 seconds for the manual saloon to 7.8 seconds for the Tiptronic estate. Towers should note that maximum torque is 273 lb ft (370 Nm) at 2,750rpm.
More at
www.volkswagen.co.uk
Comments