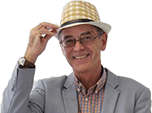 Sharp Falls At Auction Today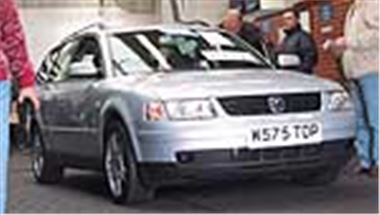 Glass's Guide has done all it can to make the best of things, reducing prices in the November issue by an average of 5% and presenting a generally upbeat view of the market.
But it is November, traditionally the low-point of the year, our Prime Minister is clocking up more air miles than the B52s bombing the Taliban and the Billy Bunters are more worried about Anthrax in their Christmas cards than buying themselves a new motor. Inevitably, prices had to plunge.
Even rock-solid VAG residuals took a bunker-buster. The 18 month old top of the range VW Passat 2.8V6 4-Motion Estate in the photo with full leather and a mere 24,000 miles sold for £13,000, which is just under half its price new. Previously strong Focuses are down to between £6,000 and £7,000 for a year-old X reg 1.6 Zetec with around 15,000 miles. And at a top bid of £14,400 a 36,000 mile 2000V S-Type Jag V-6 auto was the cheapest I have yet seen.
Pile on the miles and off come the pounds. A clean Pepper red 98R Mondeo V6 Ghia with 96,000 under its wheels sold for a mere £3,800. Top bid for a 120,000 mile 98S BMW 523iSE was a paltry £6,900. A 129,000 mile 98S Volvo S70 2.5 20v with a/c only saw £3,650. A 91,000 mile 97P Audi A4 TDI 110 got to just £4,800. A 129,000 mile new shape 98S Astra 1.6 Club Estate stuck at £1,125. And a 144,000 mile 98R Vectra 2.0DI Envoy Estate started at £1,600 only to finish at £2,400.
Yet, as Glasses tells us, there are still some strengths in the market. A pair of 98S Mazda MX5 1.8iS models with alloys bid to £10,550 for the 12,000 miler and £9,725 for the 18,000 miler. A bright metallic blue 48,000 mile 98S Peugeot 306 1.6LX with a/c kicked off at £3,000 but went on to sell for £4,550. A 53,000 mile 99V Golf GTi 1.8T 3-door sold for a resounding £10,400. £12,200 wasn't enough for a 59,000 mile 2000W Audi A3 1.8T Quattro with no sign of the essential rear suspension repair. And they wanted more than the £14,050 bid for a 21,000 mile 99V Lexus IS200SE.
Where were the bargains? Check out these three: 52,000 mile 98S SAAB 9-3 2.0i 5-door with a/c, sold for £5,150; 73,000 mile 98R Toyota Celica 1.8ST, sold for £5,750; 71,000 mile 98S Honda CRV 2.0iES with a/c, sold for £7,625.
If you want a cheap car, now's the time to buy.
For information of upcoming BCA auctions, visit
www.bca-auctions.co.uk
Full list of auction centres throughout the country at www.honestjohn.co.uk (go back to the home-page and click on auction directory).
THE COUNTRY'S BIGGEST REGULAR 4X4 SALE takes place next Tuesday 6th November at Leominster Market on the A49 Bypass, Leominster, commencing at 11.00am. Almost every type and age of 4x4 is represented including no less than 31 Land Rover Freelanders. Visit
www.brightwells.com
, e-mail
vehicles@brightwells.com
or phone 01568 611325.
Comments