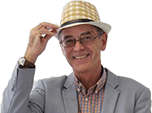 Not so Cheap at Auction Today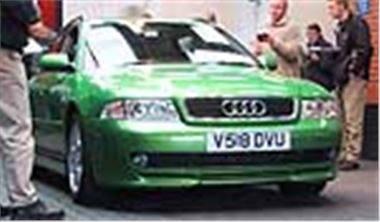 The atmosphere at BCA Blackbushe today was best summed up by the phrase, "They think it's all over". After 11.00am you couldn't get into the carpark, and if you'd arrived earlier you couldn't leave because someone had blocked you in. Any thought that the Twin Towers and the "war against terrorism" still have to be paid for seemed far from the minds of bidders and vendors alike.
Take, for example, the beautiful pea green A4 in the photo. It was a UK supplied 99V T-Sport Avant with 32,395 miles clocked up. And someone paid all of £13,050 for it. A heavily loaded 10,000 mile 2000W Polo GTi made a stiff £8,975. A 138,000 mile Previa automatic 8-seater sold for £6,800. And, though a 150,000 mile 98R BMW 318iS Coupe started sensibly at £5,000, it didn't stop until it made £7,000.
Buyers were a bit more realistic about a 68,000 mile 97R MGF VVC and refused to pay more than £7,000 for it. A Plain Jane 36,000 mile 97P BMW 323i with no extras struggled to make £7,025. And no one was convinced by the £10,500 apparently paid for a 77,000 mile 99S E46 318iS because, minutes later, top bid for an otherwise identical 73,000 mile 99T was £9,950. Repossessed personal imports didn't exactly set the halls alight either with just £13,650 bid for a 22,000 mile 99T BMW Z3 2.8 and £22,500 for a 42,000 mile 99T Mercedes SL320, possibly because the snatchback squad forgot the hard-top.
But the rental fleets are still setting high reserves on new shape Mondeos. A 12,886 mile 2001X 2.0LX 5-door bid to a provisional £9,600, an 11,663 mile 2001X 1.8 Zetec 5-door bid to the same £9,600, and a 14,526 mile 2001Y 1.8 Zetec 5-door ran up to £10,450. Focuses, too, had high reserves with a 13,000 mile 2001Y 1.8 Zetec with Climate Pack bid to a provisional £8,450 and a 22,000 mile 2000X with the same spec bid to £7,175.
Will they get this money for these cars? Depends on the way confidence goes. If the papers are full of British and American squaddies handing out food parcels to smiling Afghan children, then the public will forget their war debt and lot of cars are going to get bought as Christmas presents. But don't bank on it.
For information of upcoming BCA auctions, visit
www.bca-auctions.co.uk
Full list of auction centres throughout the country at www.honestjohn.co.uk (go back to the home-page and click on auction directory).
Brightwells will once again be holding the UK'S BIGGEST AUCTION OF 4x4s (250 vehicles from a 1985B Land Rover to a 2001Y Isuzu Trooper) at Leominster Market, A49 Bypass, Leominster, Herefordshore from 11.00am on Tuesday 20th November. Tel: 01568 611325, e-mail:
vehicles@brightwells.com
; website:
www.brightwells.com
Comments