New Mazda RX-8 is a Four Seater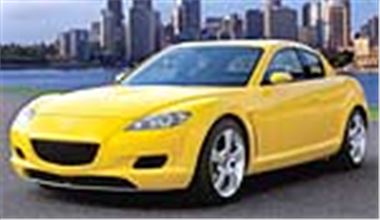 Mazda has announced that its four seater 250bhp rotary engined RX-8 is to go into production.
The new car has a similar transmission tunnel backbone design to the previous RX-7 twin turbo. It remains rear wheel drive. And with its very small 1.3 litre 250bhp engine set slightly lower and further backj it has perfect 50:50 weight distribution.
The new RENESIS rotary engine develops 250bhp at 8,500rmp and 162 lb ft (220Nm) torque at a similarly high 7,500rpm.
More at
www.mazda.co.uk
Comments