Cut Price Top Model Zafira Diesel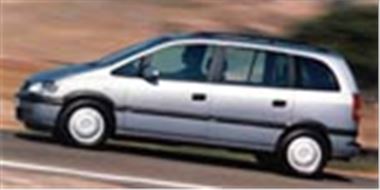 www.broker4cars.co.uk
has for immediate delivery Vauxhall Zafira 2.0 DTi 16v Elegance models in the following colours:
Glacier White, Flame Red, Polar Sea Blue, Jade Green, Krypton Green, Petrol, Star Silver, Midnight Black, Mirage.
www.broker4cars.co.uk
price for this vehicle is £15,507.00 OTR including 12 months VED, registration tax and 3 year manufacturer/dealer warranty.
V.A.T. registered Companies which operate a fleet of less than 24 units can obtain a further discount of £1,000.00, making the price £14,507.00 a saving of £2,733.00 off of UK list price.
Prices do NOT include metallic/pearlescent paint which is an extra £250.00.
Contact 01773 513969 or e-mail
sales@broker4cars.co.uk
Comments