220bhp 6-speed A4 Quattro Reaches UK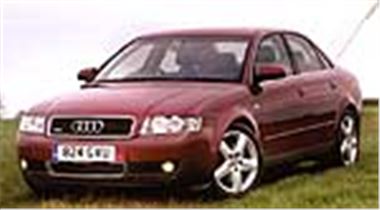 Supplies of 6-speed manual Audi A4 V6 Quattros are now finally reaching the UK.
The model has been available with a 5-speed Tiptronic transmission since launch early in 2001. But the close-ratio 6-speed manual now allows drivers to make full use of the car's 220bhp and Quattro four wheel drive. Acceleration from zero to 60mph takes just 6.7 seconds and the car tops out at 151mph. Extra urban (cruising) fuel consumption is still a reasonable 35.3mpg.
The price is £25,970. The A4 range starts at £17,640 for the 104bhp 1.6.
See separate road tests of the new A4 range and A4 Avant range on this website.
More at
www.audi.co.uk
Comments