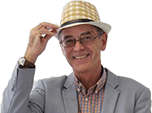 Sting on Untaxed Vehicles

This is a press-release from the DVLA about its latest campaign. I have not altered it in any way except by changing http incompatible punctuation.


CAUGHT ON CAMERA. ROAD TAX CHEATS ARE NOW IN THE FRAME

This is the message the Driver and Vehicle Licensing Agency (DVLA) is sending to owners of unlicensed vehicles at the national launch of their new STINGRAY SYSTEM: CAMERAS TO DETECT UNLICENSED VEHICLES ON THE MOVE. Road tax cheats are now in the frame as DVLA camera teams take to the roads.

To support the new Stingray road tax cameras, DVLA, the Metropolitan and City of London Police will also be holding a VED/wheelclamping campaign. The police will be carrying out extensive roadchecks and will be on the look out for motorists committing other road safety offences i.e. no insurance, no MoT etc. DVLA will also be bringing in extra wheelclamping units and the entire DVLA enforcement armoury will target road tax cheats. There will now be NO EXCEPTIONS. NO EXCUSES. NO ESCAPE.
Comments