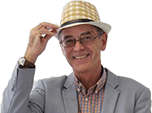 Spectacular Bargains at Auction Today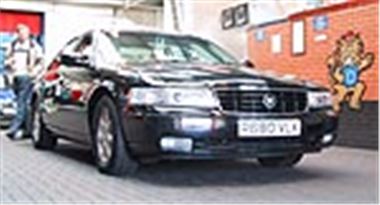 The mood of the market has changed quite a bit over the last week. We may have seen 443,265 new cars registered in September and 243,049 of them to private buyers, but second-hand sales have started to slump. And lumpy definitely translates to slumpy.
Take the 98R Cadillac Seville STS in the photo. This magnificent motor had done a monster 110,000 miles. Hardly anything for a car which only needs a full service every 100k. Yet enough for bidding to start at a low £5,000, while £6,900 bought the car. If you fancy the country's cheapest Caddie, call The Great Trade Centre, White City on 020 8969 5511 and expect to pay £7,499.
As I've mentioned before, seriously cheap cars often work out expensive. They can reach a point where if a fault develops they're simply not worth repairing. So while just £1,400 seems like nothing for a 96P Laguna 1.8RT with 121,000 miles, it could be too much if the car needs a clutch, heater matrix, radiator and power steering rack. Far better to spend the grand that lot could cost you on a better car in the first place. And you'll stand a far better chance of getting your money back.
A much better buy for a similar stash was a 73,000 mile 96N Omega 3.0 litre V6. There was a bit of subterfuge here. The car was a manual, in base model 'Select' trim with a sunroof, and had been in the hands of The Sweeny. But how else are you going to get your hands on 208bhp for the right side of £1,500?
Some of the usual suspects are starting to slip a bit. A top bid of £11,950 looked low for a 2000V but 72,000 mile BMW E46 323iSE in silver. £6,650 wasn't much at all for 99T, 67,000 mile FIAT Coupe 20v Turbo, though the engine could well need a £1,300 timing belt change. Even Golf Mk IVs are off the boil, at a top bid of £7,750 for a 48,000 mile 99V 2.0GTi and £8,500 for a 64,000 mile 99T 1.8T.
As a long winter looms, the market goes hard-headed about soft-tops, which explains a top bid of just £17,500 for a 92,000 mile 98R BMW M3 convertible with the sequential paddle shift (£46,000 new). An 86,000 mile 98R SAAB 900i 2.0SE Turbo convertible couldn't raise more than £8,700.
But the surprise of the day had to be a 99T Toyota Yaris, the first I've seen at auction. This was a 5-door 1.0GS with PAS but a high 40,000 miles, and I know it's the best small car you can buy. But the same Great Trade Centre buyer who bought the Caddy also bought the Yaris. And he paid all of £4,975.
To check for the Cadillac Seville, the Toyota Yaris and 2,700 other used car bargains, visit
www.greattradecentre.co.uk
To subscribe to BCA Auctionview, giving composite prices achieved and details of cars in upcoming BCA auctions, visit
www.bca-auctions.co.uk
Full list of auction centres throughout the country at www.honestjohn.co.uk (go back to the home-page and click on auction directory).
THE COUNTRY'S BIGGEST REGULAR 4X4 SALE takes place next Tuesday 2nd October at Leominster Market on the A49 Bypass, Leominster. Visit
www.brightwells.com
, e-mail
vehicles@brightwells.com
or phone 01568 611325.
Comments