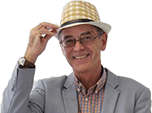 Sixteen in a Smart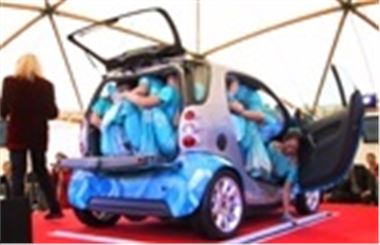 To launch the new right-hand drive two-seater Smart car, Daimler Chrysler broke a Guinness World Record and today crammed sixteen members of the Chinese State Circus into one.
The new RHD Smart is priced from £6,295 to £9,995 on the road with a three year 25,000 mile warranty.
£6,295 gets you the 44bhp Smart & Pure; £7,295 buys the 61bhp Smart & Pulse; £7,995 puts you into the 54bhp Smart & Passion, while £9,995 gets you behind the wheel of the 54bhp Smart City Cabrio.
All come with 'Softip' semi-automatic sequential six-speed transmissions. Passion and City Cabrio versions also have a fully automatic pre-programmed 'Softouch' mode. Air-conditioning is standard on Passion and City Cabrio models, optional on the Pulse. Alloy wheels are a no cost option on Pulse, Passion and City Cabrio.
Whichever version, combined fuel consumption is 57.6mpg using the 'Softip' semi-automatic and CO2 emissions are 118g/km.
Length is 2,500mm (8ft 3ins); width is 1,593mm (5ft 3ins); height is 1,549mm (5ft 1inch); and kerb weight is 720kg.
More, and to buy one on the net
www.thesmart.co.uk
Comments