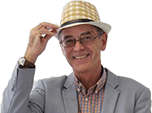 Powershift Grants Extended to Older Vehicles

The Department for Transport, Local Government and the Regions (DTLR, formerly DTER) has announced an extension of its Powershift Grant system to vehicles up to 5 years old.
Grants will be available to cover 30% to 50% of the cost of approved conversions to LPG fuelling, which usually range from around £1,300 to around £1,800. 902 refuelling stations now offer LPG.
Grants for the conversion costs of new cars and light vans will be revised from 1st April 2002 and will range from 30% to 40% of the conversion cost, depending on the level of emissions improvement.
The Powershift Register lists all models for which approved conversions and grants are available.
With the Department's usuall efficiency, its press release failed to give website details where this information can be accessed, so I had to take it from my own FAQ answer. Here are the links:-
www.est-powershift.org.uk
(nb this is an EXCELLENT, highly informative website.)
www.lpga.co.uk
Remember, though LPG is a clean fuel and keeps engine oil clean, fuel economy on LPG averages around 10% poorer, so overall economy on LPG completely depends on its favourable tax treatment.
Comments