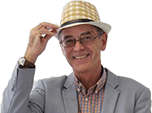 New-Shape Astra £2,550 at Auction Today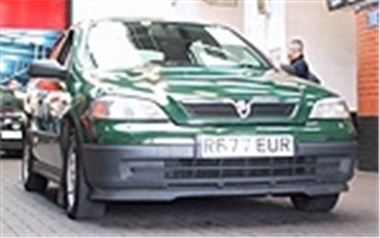 Now is very much the time to buy as three year old cars can't get much cheaper than this. Okay the 98R Astra 2.0LS DI 16v in the photo had done 171,728 miles (which dispels apprehension about the longevity of this engine). But £2,550 for a current shape diesel car with a 12 year body warranty is real value for money.
Mondeos, too, are mega bargains. A 74,000 mile 97R 1.8iLX in Tourmallard sold for a ridiculous £2,450. It was a scuffed and scruffy car, but it had a full service print-out and an MOT to July 2002, so anyone looking for cheap, reliable transport that's also a decent drive could hardly do better. Pile another 100,000 miles on that one and even if you throw it away afterwards it will have cost you just 2.45p a mile. That said, a clean and tidy 78,000 mile 98R 1.6iLX in Aubergine was a much better buy for re-sale at £2,825.
Need 7 seats, but don't want an MPV? Today you could have bought a 107,000 mile 98R Peugeot 406 2.1LXDT Family Estate with air-conditioning for just £4,750. Want to look richer? Then how about a neat and tidy 112,000 mile 95N Mercedes C200 Elegance automatic. All you need to do is apply some non-dating plates and everyone will think you own the street. Like plush, but you're not too flush? A pale gold 88,000 mile 98R Omega 2.5CDX auto could have been yours for £5,400, and almost was for £5,100 until a few last minute counterbids from the trade. Even VW Passats are coming for reasonable money. A 47,000 mile 97R 1.8S 20v in light metallic blue sold for just £4,900. And if you're not planning on doing much mileage you'd have been pushed to do better than a 107,000 mile 98S Rover 420Si in Nightfire Red, sold for £2,550.
Details of upcoming BCA auctions at
www.british-car-auctions.co.uk
Full list of auction centres throughout the country at www.honestjohn.co.uk (go back to the home-page and click on auction directory) and in Honest John's Motoring Yearbook, out now.
THE COUNTRY'S BIGGEST REGULAR 4X4 SALE takes place next Tuesday 16th October at Leominster Market on the A49 Bypass, Leominster. Visit
www.brightwells.com
, e-mail
vehicles@brightwells.com
or phone 01568 611325.
Comments