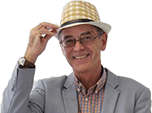 New Mazda May Pave Way for Next Mondeo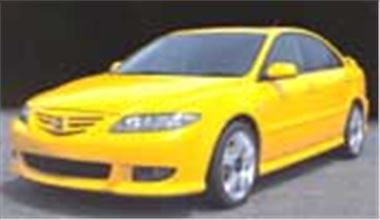 Launched at this week's Tokyo Motor Show, this is Mazda's Hofu built replacement for the 626, itself comprehensively facelifted just two years ago. The new car will begin a new model designation for Mazdas. 626 becomes simply 6. 323 will become 3. And so on.
At 4,745mm long (15ft 7ins) the Mazda 6 is a long car for the Mondeo market segment but then, at 4,724mm, so is the Mondeo. Big boots also feature at 500 litres for the saloon and 490 for the hatchback. Though Mazda is part-owned by Ford, the 6 isn't built on the Mondeo platform. Instead it has 'control blade' independent rear suspension similar to that of the Focus. It also enjoys some new engine technology and industry insiders believe it will serve as a test-bed for future Mondeo developments.
Follow-over engines include Mazda's 118bhp 1.8 litre and 139bhp 2.0 litre units. But the interesting new petrol engine is a 2.3 litre chain cam balancer-shaft four which develops 164bhp. There's also a pair of new 2.0 litre direct-injected diesels which pump out 118 or 134bhp and a serious 220lb ft (298Nm) torque at 2,000rpm.
The Mazda 6 pioneers new crash safety engineering, channelling front rear and side impact forces into three H-shaped sections of body structure which Mazda engineers have unsurprisingly dubbed 'Triple-H'. Dual-stage front airbags and side curtain bags also feature.
When the car goes on sale in the UK in summer 2002, hatchbacks, four door saloons and estate bodies will all be available. And rumours abound that it will be very price competitive, starting at just £12,500.
More at
www.mazda.co.uk
Comments