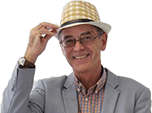 New Engine

Specialist engineering company Mayflower has bought 33% of the rights of the Ehrlich e3 variable motion internal combustion engine.
The engine has a pivoted lever arm between the crankshaft and piston. This changes the piston motion from circular to elliptical, the effect of which is to burn fuel more completely, generating increased power with lower emissions of unburned fuel.
Mayflower feels that because the engine can be built using existing engine manufacturing processes it is commercially viable and is talking to car makers about licensing agreements.
More at
www.mayflower-e3.com
Comments