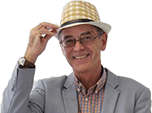 Company Car or Cash Calculator

Honda has introduced a useful new feature to its website
www.honda.co.uk
which enables you to work out whether you'd be better off with a company car or a cash alternative plus mileage allowance from April 2002 onwards.
Most company drivers simply haven't yet taken in the new rules and what they will mean. For ecample, most don't know that the existing Fixed Profit Car Scheme switches to the Approved Mileage Allowance Payments Scheme from April 2002 on. This allows you to be paid up to 40p a mile tax-free for the first 10,000 business miles you do in your own private car. (Up to £4,000 tax free). So Honda's very friendly website calculator is extremely good news.
You get there by linking to
www.honda.co.uk
, then clicking on the 'Cars' icon, then waiting for the page to load and looking for 'Cash or Car?' at the bottom.
Click on that and you are guided through. It's brilliant.
(Of course, you will be pointed towards suggested Honda models, but that doesn't get in the way of the basic calculation.)
Comments