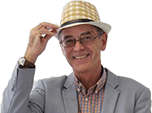 Another Yaris Makes Top Money at Auction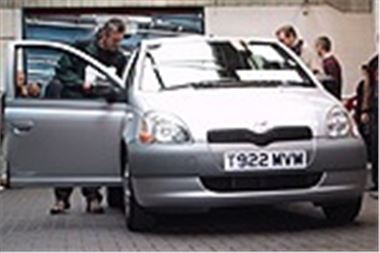 On 5th October I was mildly surprised to see a black 40,000 mile 'T' reg Toyota Yaris 1.0GS 5-door sell for £4,975. Today, I watched a silver one, 28 months old with almost the same registration and 12,000 miles sell for a staggering £5,900. Anyone would have thought there wasn't a war on.
Then someone who hadn't read the day's papers went and paid £9,500 for a 54,000 mile 98R Freelander 1.8SEi. If he had managed to wrestle the morning rag from the dog, he'd have discovered that all 68,838 Freelanders built up to March 2001 were being recalled to have their parking brake mechanisms fixed. Which hardly made this example of Solihull workmanship 'ready to retail material'.
Lumpy 98R Merc E240 Avantgarde are now Far East export material, which explains why an 82,000 mile which started at £10,000 then bid on to sell for no less than £14,800. (They've got to be mileagy and more than three years old to qualify for a much lower rate of import tax). A far better 57,000 mile 99S E320 Avantgarde failed to sell for a top bid of just £800 more because there's no export market for them.
Coupes heading for the home market are still holding their hard-tops well above their saloon counterparts. An 83,000 mile but still attractive metallic red 98R Peugeot 406 Coupe with a/c sold for £6,975, while a solid £7,950 paid for a UK supplied 35,000 mile 99S Toyota Celica 1.8ST with four Toyota dealer service stamps shows that these remain firm favourites.
A spotless 39,000 mile silver 98R Jag XJ8 3.2 with CD, alloys and leather sold for a sensible £13,600. A red 44,000 mile 98R Golf Mk III GTi 16v 5-door reserved at £6,600 sold for £6,800. Even Skodas are shifting for the right money, but then a silver 2000W 32,000 mile Octavia 2.0 GLXi automatic estate for £7,050 looks like a lot of VAG car for the money.
Last, but not least, £6,300 bid for a 24,000 mile Radiant red Focus 1.8 Zetec with climate pack looked low, but not for this car. It had taken a fair old whack to the front offside and the visible marks could well be hiding more serious damage.
For information of upcoming BCA auctions, visit
www.bca-auctions.co.uk
Full list of auction centres throughout the country at www.honestjohn.co.uk (go back to the home-page and click on auction directory).
Comments