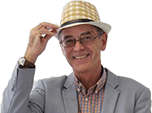 Yaris Becomes a Motability Contender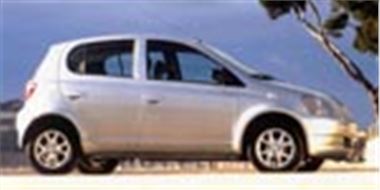 Toyota's hugely successful Yaris, European Car of Year 2000, is now available in GS and GLS trim on the Motability scheme. The upright seating, ease of entry and egress, power steering and excellent four speed automatic transmission make it particularly well suited to elderly and disabled drivers. Put it this way: it's the car Honest John recommended to his mum, and she now drives one.

The Toyota Yaris has also been recognised as the safest car in its class, boasting a four-star rating in the European New Car Assessment Programme (NCAP). Intelligent energy-absorbing crumple zones are built in to protect the occupants, who also benefit from twin airbags and a high-mounted rear stop lamp.

Other standard features such as tilt-adjustable wheel, electric mirrors, electric front windows and central 3D projected dashboard display help to make the Yaris easy to control with minimum effort. In addition, its ride and handling characteristics ensure a level of driveability and comfort more usually associated with larger cars.

Advance payments for the Yaris under the Motability contract hire scheme are extremely competitive, and the car's fuel economy of 40mpg plus even for the 1.3 automatic is hard to beat.

Motability is the charitable body designed to help the eighth of the UK population that have mobility problems. People who receive Higher Rate Disabled Living or War Pensioners' Mobility allowances qualify for assistance in obtaining new vehicles on contract hire, while some 10 per cent opt to buy new or used vehicles on hire purchase under the scheme.

Most of the UK's 230 Toyota dealerships have a Motability specialist trained to advise customers on suitable vehicles and, where necessary, adaptations to controls. Motability sales account for some 150,000 transactions a year and registrations under the scheme make up around four per cent of Toyota's annual sales, with small cars in the Yaris class taking the lion's share.
Comments