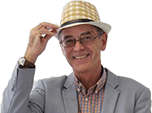 Wrong Wheels and Tyres on Fiesta UAV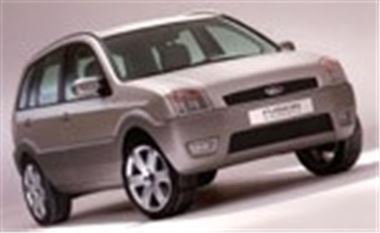 Featured before in the news on this site, Ford's Fiesta Fusion 'Urban Activity Vehicle' was used to showpiece a new Fiesta engine and gearbox at the Frankfurt Motor Show.
The new engine is an ultra light 100kg three-cylinder 1.1 litre turbocharged Direct Injection Spark Ignition (DISI) unit created by losing a cylinder from the 1.6 litre Zetec SE. Output is a useful 108bhp with an impressive 118 lb ft (160Nm) torque.
This is combined with what Ford calls an Electronic Select Transmission (EST) which is a five-speeder with an electronically controlled clutch, claimed to offer a 4% to 8% fuel saving over conventional automatics.
But where the company seems to have got things completely wrong is the wheel and tyre combination on the showcar. The huge demand for urban 4x4s and 4x2 clones is fuelled by the need for big wheeled, big tyred vehicles able to shrug off pot-holes, kerbs, road humps and other urban hazards. As Ford already found with an option on the Freelander, big diameter alloy wheels with ultra low profile tyres are the worst combination possible for this sort of use.
Expect a much more chunky wheel and tyre combination by the time the Fusion UAV goes on sale in September, 2002.
Ford's website:
www.ford.co.uk
Comments