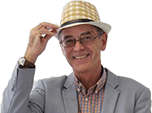 SMMT Calls For Licence to Trade

On 17th September the Society of Motor Manufacturers and Traders urged the government to set up a compulsory licensing system for motor traders. Under the proposal, any company selling, repairing or servicing cars would have to show it works to a set of minimum standards before being granted a licence to trade. Regular inspections, by properly funded trading standards officers, would ensure standards are maintained and consumers receive high quality service.

But sadly, as a continuous stream of letters and e-mails to Honest John confirms, the principle offenders against the consumer are mainstream franchised garages replacing entire assemblies when only small components have failed and charging anything from £40 to £100 an hour in 'labour' costs alone. The SMMT licensing scheme would drive out of business the little guys who do for £50 the jobs for which a big franchised garage would have charged £1,000.

Take, for example, the case of John Green who e-mailed today about a steering rack problem on a five year old prestigious German car. He purchased it from a franchised dealer, covered by the manufacturer's used car warranty, which lasted for 12 months. After 14 months, the power steering failed. The franchised dealer quoted £1,210 plus labour and VAT to fit an entirely new steering rack and would not countenance any 'goodwill' payment despite the fact that the car was only two months out of warranty.

So John took the car to an independent, who diagnosed that the fault lay with a small pipe which had corroded and sprung a leak. A replacement pipe cost John £11.37 + VAT and was fitted by the independent for £50 + VAT.

To read of more successful and attempted rip-offs by franchised dealers, see 'Dishonest John's Guide to Service Scams' among these news items, and refer to the thread: 'Dishonest John's Guide: all true' in The Backroom on this website.

The last thing the public needs is a scheme which gives the big boys a licence to steal at the expense of the little guys who keep this country on the road at prices we can afford to pay. So before any such scheme is put into place a mechanism needs to be established to heavily fine franchised dealers for attempted and actual rip-offs and the fine fund used as a subsidy for non-franchised independents with clean records.
Comments