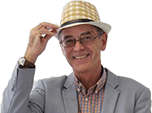 Plenty of Confidence at Auction Today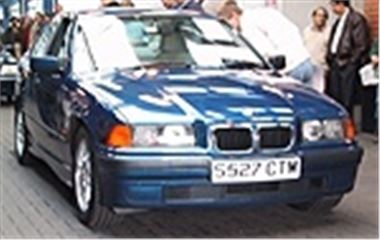 The FT Index may have fallen faster than Osama bin Laden's life expectancy, but this wasn't reflected on the auction floor. Though events have overtaken the price guides, sensible reserves ensured that cars got sold. And completely bucking stock market gloom, some cars still made staggering money.
Take, for example, the 71,000 mile 98S E36 BMW 318iS in the photo. Now this is the rare 318i saloon with the proper twin-cam 140bhp iS coupe engine under its bonnet instead of the usual anaemic 115bhp four-pot. It also has a/c, leather seats and a nice set of alloy wheels. I very much fancy one myself. We'd already seen a 60,000 mile 98R 318iSE sell for a sensible £7,550, so I thought I was in with a chance. But oh, no. The 318iS saloon started at £8,500 and went on to sell for a whopping £9,500. And it got BMW bidders going because the next 318iSE past the block, another 98R with 53,000 miles bid to £8,650, a full £1,100 more than its predecessor.
These weren't the only cars to make strong money. A 25,000 mile 2000W BMW 523iSE Touring automatic, reserved at £18,700, sold for £18,900. A 17,000 mile 99T Jaguar S-Type 4.0V8 covered in scratches and dings bid to £20,600. An 86,000 mile 99T Mercedes E300TD Avantgarde automatic sold for £17,500; a 22,000 mile 99T E46 BMW 318iSE sold for the normal £13,100. A 72,000 mile 99T Peugeot 306 GTi-6 still sold for a high £6,825. And even a 57,000 mile 98R Peugeot 106 GTi made £5,150.
Late Ford Focuses, however, have seen further falls. A trio of Radiant Red 1.8 Zetec 5-doors with climate pack bid to £7,400 for the 7,000 miler; £7,150 for the 20,000 miler; and £6,600 for the 24,000 miler which needed a bit of attention to the paint. An 87,000 mile 99S VW Polo 1.4CL 5-door looked much more reasonable than they have been at a top bid of £2,700. But low bid of the day had to be just £4,400 offered for a seven month old, 5,800 mile, 2001X Nissan Micra 1.0S in silver with power steering.
There will be a special sale of 75 V to Y reg ex-rental cars at BCA Blackbushe on Monday 24th September. Entries include a good choice of Alfa 156s, Ford Focuses, new shape Mondeos, Citroen Xsaras, Ford Fiestas, Nissan Micras and many more.
To subscribe to BCA Auctionview, giving composite prices achieved and details of cars in upcoming BCA auctions, visit
www.bca-auctions.co.uk
Full list of auction centres throughout the country at www.honestjohn.co.uk (go back to the home-page and click on auction directory).
Two classic car auctions are coming up next week:-
24th September: British Car Auctions (afternoon sale), Bridgwater Auction Centre, Bristol Road (A38), Bridgwater, tel: 01252 877317 (7%); Starts 12.00 noon. Website
www.classic-car-auction.co.uk
26th September: H&H Classic Car Auction, Pavilion Gardens, Buxton, tel: 01925 730630 (5%) (sale date number: 01298 72184; mobs: 0836 702737 and 0850 390158); Website
www.classic-auctions.co.uk
(Entry lists for both classic auctions on the news page at
www.mysterymotors.com
Comments