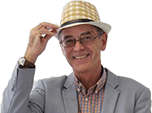 News on Speed Trap Law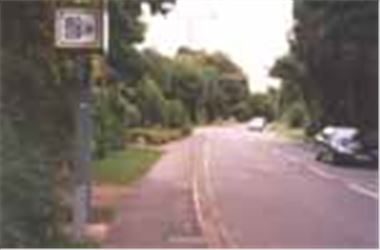 The public spirited publishers of
www.speed-trap.co.uk
have put some questions to a motoring focused Barrister, who has suplied some anwers of great interest to all working drivers.
LASER JAMMERS: "There have been no reported cases on the use of laser jammers and there is no law outlawing them or there use. The only reference to an action brought by the police against a driver using a jamming device (although not a laser jamming device) was brought in 1999 under Section 5 of the Wireless Telegraphy Act 1947. This case established that, provided radio/micro wave emissions did not attempt to transmit to a receiver whether specific or otherwise, no offence had been committed. Therefore simply surrounding an object (e.g. a car) with transmitted radio/micro waves is not an illegal act notwithstanding the fact that the effect would be to disrupt the lawful use of another transmitting device (e.g. a radar gun). It seems to me that the same principle should apply to lasers but as far as I can tell this has never been tested in court."
CALIBRATION: "Police seem to be ignoring the ACPO and manufacturers operating instructions for radar/laser guns. The answer to the question is that failure to follow APCO or manufacturers rules on calibration/re-calibration will not make a prosecution invalid. What it will do, however, is give the defendant excellent grounds for pleading not guilty and thereby forcing the police to prove their case beyond reasonable doubt. Where the police have failed to meet the standards prescribed by the manufacturers (not necessarily APCO as those recommendations are good practice only) it would be relatively easy under cross-examination, to cast doubt on the prosecution evidence thereby forcing the bench to return a not guilty verdict."
RECEIVED A GATSO NiP (NOTICE OF INTENDED PROSECUTION) BUT CAN'T REMEMBER WHO WAS DRIVING: "Do as Head of Middlesbrough CID, Detective Superintendent Adrian Roberts did and just say you cant remember who was driving. A police chief says the decision to waive a CID head's speeding fine was a "monumental misjudgment". Head of Middlesbrough CID, Detective Superintendent Adrian Roberts, appealed against a fixed penalty notice. Cleveland's Chief Constable says it makes it look like police are above the law. Barry Shaw told the police authority: "I feel more bitterness about this than anything else I have had to deal with in my time as Chief Constable. The reason is there is no easy answer to the suspicion posed that the police are looking after their own." Detective Superintendent Roberts, 36, was filmed driving at 35mph in a 30mph zone and a fixed penalty notice was sent to his home. He took the notice to the head of the force's administration of justice department and told him he couldn't remember if he'd been driving at the time. Superintendent Graham Cummings decided to scrap the ticket after ruling the photographic evidence was inconclusive, 'The Times' reports. Della Cannings, the Assistant Chief Constable who reviewed the matter, told the authority she concluded there had been no criminal conspiracy or police misconduct. But she says it was "a bad judgement call on a busy day."
The authority was told the matter can't be sent to the CPS because Det Supt Roberts has been sent a letter informing him no further action is to be taken."
www.speed-trap.co.uk
will put a further five questions to its barrister in October and put an FAQ section on
www.speed-trap.co.uk
Comments