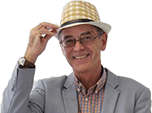 New Mondeos at Auction Today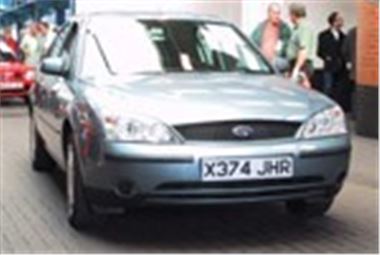 As predicted, the unloading of 'X' and 'Y' reg ex-rental cars has begun, but in a very controlled manner to try and keep prices as high as possible.
The 2001X, 12,617 mile Mondeo 2.0iLX in the photo bid to £9,900 provisional, which is roughly where the first 9 month old batch of Mk I Mondeos were when Ford released them back in late 1993. A pair of 2001Y Mondeo 2.0DI LX diesels bid to £10,900 and £11,500, so no bargains there just yet.
In contrast, Focuses have at last begun to slip a bit. They are still making strong money, with £8,250 apiece apparently bid for a pair of 2001X 3-door and 5-door 1.8 Zetecs with a/c and 12,000 to 15,000 miles. But an older 45,000 mile 99T Focus 1.4CL 5-door in State Blue and with a/c sold for £5,175, which is the lowest I've seen so far.
Citroen fronted some possibly ex-press fleet Xsara Estates, Xantia HDIs and a Picasso. The 7,000 and 15,000 mile 2000X Xsara HDI 90 LX estates with a/c bid to £8,350 and £8,200. The 2000X Xantia HDI 90 and HDI 110 SXs with 5,000 to 12,000 miles bid to between £8,450 and £9,700. While the 9,000 mile 2000X Picasso 1.8SX in very attractive light metallic blue and with a full-length sunroof bid to a strong £8,950.
Probably the best value among ex-rentals today was a pretty, 12,000 mile 2001X Rover 25 1.4IS (103ps) 5-door in metallic British Racing Green with alloy wheels and sunroof. It sold for £7,250. Best value amongst other offerings was an 83,000 mile 96P Jaguar X300 XJ6 3.2 with a/c and leather which started at just £5,500 and bid to just £7,300. While a 133,000 mile 97R Mondeo GLXTD was almost dirt cheap, selling for £2,425.
But scarcity and status still attracts the money. At least half a dozen traders had a 47,000 mile 98S Audi S4 sold over the phone before they bid, which explained why it made a whopping £18,600.
To subscribe to BCA Auctionview, giving composite prices achieved and details of cars in upcoming BCA auctions, visit
www.bca-auctions.co.uk
Full list of auction centres throughout the country at www.honestjohn.co.uk (go back to the home-page and click on auction directory).
There will be a HUGE 4X4 SALE held by Brightwells at Leominster Market on the A49 Leominster Bypass at 11.00am on Tuesday 18th September. Details from Brightwells on 01568 611325, e-mail: vehicles@brightwells.com or visit
www.brightwells.com
Two classic car auctions are coming up the week after next:-
24th September: British Car Auctions (afternoon sale), Bridgwater Auction Centre, Bristol Road (A38), Bridgwater, tel: 01252 877317 (7%); Starts 12.00 noon. Website
www.classic-car-auction.co.uk
26th September: H&H Classic Car Auction, Pavilion Gardens, Buxton, tel: 01925 730630 (5%) (sale date number: 01298 72184; mobs: 0836 702737 and 0850 390158); Website
www.classic-auctions.co.uk
(Entry lists for both classic auctions on the news page at
www.mysterymotors.com
Comments