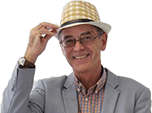 New Hyundai Coupe Gets It Right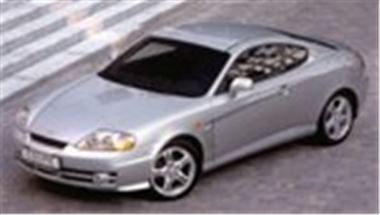 Delayed slightly by the attack on world trade in New York, Hyundai has now released official details of its mouthwatering new Coupe.
Though always a big seller, the previous coupe never quite made it in the status stakes. But the new car is so stunningly good looking it is bound to appeal to buyers who would previously never have considered a Hyundai. Especially with the option of a 171bhp 2,656cc V6 engine.
Dimensions are: length 4,395mm (14 ft 5in); width 1,760mm (5 ft 9in); height: 1,330mm (4ft 4in).
Two engines will be available at launch in February 2002. The 2.7 litre V6 develops 171bhp at 6,000rpm and 181 lb ft (245Nm) torque at 4,000 rpm. Zero to 60 takes 7.9 seconds and top speed is 136mph. Transmission options are either a six-speed manual or a four-speed H-tronic automatic. Tyres are 215/45 R17. No fuel consumption or emissions figures have yet been released.
The other engine at launch will be the existing 1,975cc four with 137bhp at 6,000rpm and 133lb ft (180Nm) torque at 4,500rpm. Zero to 60 takes 9.1 seconds and top speed is 126mph. Transmission options are 5-speed manual or four-speed H-tronic automatic. Tyres are 205/55 R16s.
The 1.6 will not arrive until Summer 2002. This is now down in power to 105bhp at 5,800rpm, while torque is 106 lb ft (144Nm). Zero to 60 takes 11.6 seconds and top speed 114mph. Only the 5-speed manual box will be offered with the 1.6.
Standard equipment on all models will include:- twin front and side airbags, ABS, electric windows and mirrors, seat belt pre-tensioners, front fog lamps, six speaker radio/CD player, air-conditioning, leather gearknob and steering wheel, alloy wheels and engine immobiliser. In addition, the 2.0 and 2.7 will have keyless entry and alarm, cruise control, leather seats and a sunroof.
Prices are expected to be in the range £14,000 to £20,000. (Photo of the rear of the new car in the car by car breakdown.)
More at
www.Hyundai-car.co.uk
Comments