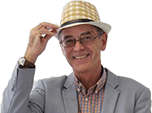 New FIAT Stilo Replaces Bravo and Brava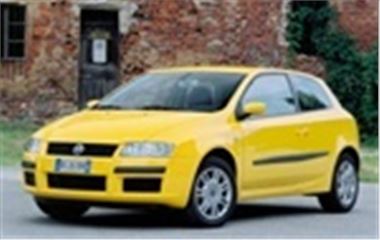 Though shown in prototoype form at The Barcelona Motor Show in May with blacked-out windows, the new FIAT Stilo three and five door models make their first public appearance as complete cars at the Frankfurt Motor Show on 11th September.
Designed and styled in-house by Fiat Centro Stile, the Stilo was created to meet the all the differing needs customers buying lower medium size cars and has thus been designed on a brand new modular floorpan.
Like the new Honda Civic, the three and five door versions are two very different cars, in terms of style, character, overall size, length, breadth and height. The three door version is thus geared towards individualism, performance and driving satisfaction, while the five door offers interior comfort, space, versatility of use and rationality.
As with mini MPVs in the same market sector, the five-door Stilo has been designed to be easy to get into and out of with plenty of room inside and a high driving position that ensures a feeling of control. The front passenger seat tilts right forward, and the rear seats slide, recline and tilt independently enabling the interior to be adapted to changing individual needs. This basic versatility is complemented by a ski flap, various storage compartments with flaps, a child seat built into the rear seat, and a front seat that folds down to form a table to accommodate long loads or act as a work surface. Airline-type folding tables pull down from the front seat squab so that children can draw or adult passengers can write or work on a laptop. There are three roomy closed compartments on the facia (one of them is cooled on cars with air conditioning), and both front and rear armrests contain interior compartments. There's a roomy container under both front seats (if they are mechanically adjusted), generous pouches and five cup-holders.
In contrast, as with the Honda Civic, the three door Stilo is a sporty car with a modern, assertive look.
Both versions share all the latest safety equipment, including up to eight airbags, six of which are standard equipment, three rear head restraints and three 3-point rear seatbelts There are disc brakes on all four wheels, and ABS anti-lock braking with EBD and ASR is standard.
The Stilo range goes on sale with four petrol engine options, together with two common rail direct injection turbodiesel (JTD) engines, ranging from 80-170 bhp, driving through 5 or 6-speed gearboxes, and a Selespeed sequential transmission.
MacPherson strut front suspension works in conjunction with a sophisticated torsion beam rear configuration to offer Stilo customers driving precision, good roadholding and the best possible passenger comfort.
Optional equipment will make it possible for the driver to unlock the car and start it without a key. On long motorway trips, the driver can set the required speed, then radar cruise control will maintain it while braking and accelerating to ensure a safe distance from the car in front. When a Stilo enters a tunnel, its headlamps will be switched on automatically upon the instructions of a sensor. The first raindrops of a sudden shower will activate the windscreen wipers via a rain sensor.
Parking manoeuvres can also be aided by a parking sensor. The driver can customise the operation of these and other systems via a 'My Car' menu on the control panel.
The base level standard equipment also includes Dualdrive electric power steering, fog lamps built into the headlamps, a trip computer, a six speaker radio/cassette system with speed sensitive volume control, steering wheel with height and reach adjustment, and driver's seat height and lumbar adjustment. Remote control central locking incorporates deadlocks, electric front windows incorporate an obstruction sensor, and electric door mirrors are painted the same shade as the body, and heated. Two higher specification levels are available.
Right-hand drive versions of the new FIAT Stilo range go on sale in the UK early in 2002. Prices likely to be start at around £10,600 for the 1.2 Active 3-door, rising through £13,400 for the 1.9JTD Dynamic 5-door to £15,500 for the 2.4 20v Abarth 3-door.
More at
www.fiat.co.uk
Comments