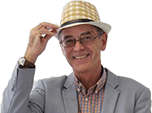 Five Grand Alfa 156 at Auction Today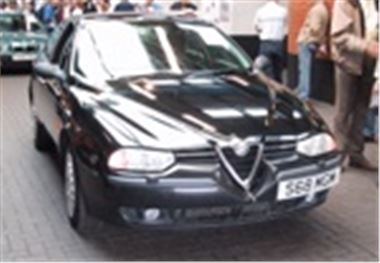 This scruffy, leggy 115,000 mile Alfa 156 2.0TS with a/c ran out of bids at just £5,050 at auction today, giving a useful indication of the mood of the market.
What is happening, as predicted by CAP, is that the trade is cherry picking the deluge of part-exchanges and de-fleetings reaching the auctions. Anything tatty, mileagy or otherwise difficult to sell on is fetching rock bottom money. But anything clean, tidy, lowish mileage with a market ready and waiting for it is making top money.
The not so chirpy cheap-cheaps included: 69,000 mile 96P old shape Mondeo 1.8iLX bid to £1,725; 124,000 mile 98S Rover 618i with a/c sold for £2,125; 103,000 mile 98S Laguna 2.0RT Estate bid to £2,900; 93,000 mile 98R Mondeo 2.0 Ghia auto sold for £3,250; 87,000 mile 98R Omega 2.0CDX sold for £4,400; 87,000 mile 99T Peugeot 206 (yes 206) 1.9LD sold for £4,450; 80,000 mile 98R Peugeot 306 2.0XSi sold for £4,800; 70,000 mile 98R Mercedes C180 Esprit, sold for £6,800; 108,000 mile 98R Audi A4 2.4SE sold for £6,900; 88,000 mile 99T BMW E46 318i automatic bid to £10,200.
Among the more desirable dearer tackle were: 45,000 mile 98S Vauxhall Tigra 1.4 sold for £6,100 (hairdressers queue up for them); 70,000 mile 97R Audi A4 TDI 110 sold for £7,325; 48,000 mile 99T Focus 1.8 Ghia sold for £7,350; 19,000 mile 99T Golf GTi 1.8T sold for £12,000; 46,000 mile 99T Lexus IS200SE sold for £12,600; 19,000 mile 2000W Audi A3 T-Sport sold for £14,400; 3,300 mile 2001Y BMW 318iSE auto sold for £18,650.
At the bottom end, private part-exchanges weren't quite the bargains private bidders expected. Though a pair of 'F' and 'G' reg Renault 5 1.1 Campus 3-doors sold for £150 and £175, a clean 39,000 mile, one owner 87D Fiesta 1.1L made mega money selling for £290, just £10 short of the £300 fetched by a 105,000 mile 91H Fiesta 1.1 Pop. An oxidised red 105,000 mile 91H Audi 80 1.8E started low enough at £100, but quickly bid to a respectable £600, while an unwarranted mileage 88F Nissan Sunny 1.6GS sold for an astonishing £525.
The lessons to be learned are that scruffy high milers can be bought cheaply; be careful not to outbid yourself for cars more than ten years old; and don't expect any bargains among late, low mileage desirable models.
To subscribe to BCA Auctionview, giving composite prices achieved and details of cars in upcoming BCA auctions, visit
www.bca-auctions.co.uk
Full list of auction centres throughout the country at www.honestjohn.co.uk (go back to the home-page and click on auction directory).
Two classic car auctions are coming up at the end of the month:-
24th September: British Car Auctions (afternoon sale), Bridgwater Auction Centre, Bristol Road (A38), Bridgwater, tel: 01252 877317 (7%); Starts 12.00 noon. Website
www.classic-car-auction.co.uk
26th September: H&H Classic Car Auction, Pavilion Gardens, Buxton, tel: 01925 730630 (5%) (sale date number: 01298 72184; mobs: 0836 702737 and 0850 390158); Website
www.classic-auctions.co.uk
(Entry list in earlier news item: see News Archive.)
Comments