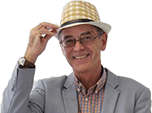 Day of Contrasts at Auction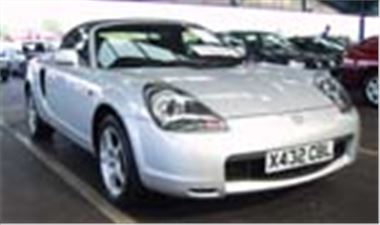 The supply of used cars depends on the sale of new ones, and September's predictions were based on around half a million motors feeding their way through. This hasn't happened. The result is quite a severe shortage of the used cars most in demand, and fleet disposal managers have now caught on to this.
But, of course, everything has its flip side and oversupplied run-of-the-mill machinery is rock-bottom. It's one thing to note a new low, like a 104,000 mile 97P Rover 200 1.4i 5-door bid to just £1,700. Not cheap if it needs a new clutch, timing belt and cylinder head. But a 97R Mondeo 1.8iLX with not quite 60,000 miles behind it and no need for any expensive replacements sold for just £2,750. A 48,000 mile one year newer 98S Mondeo Verona was even better value at £3,650.
Yet some cars sold for too much to see where there could possibly be any profit. Take the pretty little Toyota MR2 in the picture. Nice enough car, in silver and with air-conditioning. Exactly one year old with 16,920 enjoyable miles on its clock. Bids started at a healthy £11,500, but rapidly shot up to £12,500, then £13,000, then £13,500 where the car should have sold, all the way to £13,800. You can pop into Trade Sales and drive out in a brand new one, with a/c, for £13,999, or just £15,999 for the fantastic automatic. So who in their right mind would pay £13,800?
It was the same deal with a 70,000 mile two year old Lexus IS200 SE automatic with a pebbledashed bonnet. I've yet to see a cheap IS and this wasn't it because, unbelievably, someone took the bidding to £12,600. Again, you can have a new one with the autobox for £15,999 from Trade Sales (
www.trade-sales.co.uk
), so why pay £12,600 for a rough looking 70,000 mile two year old?
Another Toyota, this time a three year old Picnic 6-seater with just under 100,000 miles sold for a staggering £5,700.
But some cars you've have thought would still be in the money quite obviously weren't. £12,050 bought a no problems post-M52 factor 57,000 mile 99T BMW 523iSE in the right metallic. £20,500 wasn't enough for a 7,000 mile 2000X Audi A6 2.7 Quattro Sport. £15,400 didn't buy a 57,000 mile 98S Mercedes E300DT Elegance auto. £15,200 was turned down for a 24,000 mile 99T SAAB 9-5 3.0T SE auto estate. £20,900 was short of the mark for a 25,000 mile 2000W BMW 328i Touring. While £18,100 bought a 43,000 mile 2000W 328Ci coupe.
Alfa 156s seem to have caught a cold. A 52,000 mile Alfa red 99V 2.0TS Selaspeed ran out of bids at £8,700 and a clean 70,000 mile silver 98S 2.5 V6 six-speed hit the buffers at £7,050. But low bid of the day had to £11,700 for a spotless 79,000 mile 98S Jaguar Sovereign 4.0 V8 long-wheelbase.
To subscribe to BCA Auctionview, giving composite prices achieved and details of cars in upcoming BCA auctions, visit
www.bca-auctions.co.uk
Full list of auction centres throughout the country at www.honestjohn.co.uk (go back to the home-page and click on auction directory).
THE COUNTRY'S BIGGEST REGULAR 4X4 SALE takes place next Tuesday 2nd October at Leominster Market on the A49 Bypass, Leominster. Visit
www.brightwells.com
, e-mail
vehicles@brightwells.com
or phone 01568 611325.
Comments