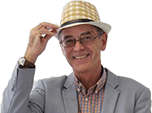 All New Toyota Corolla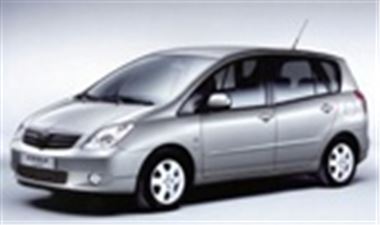 Toyota will unveil its all new Corolla at the Frankfurt Motor Show on 11th September. As well as a three-door hatchback, a five-door hatchback, a saloon, and an estate, in line with the Yaris and Avensis there will also be an MPV called the Corolla Verso (shown in the photo) and, like the Yaris, there will also be a high performance T Sport. The three and five-door hatchback models will be built in the UK at Burnaston, Toyota's Derbyshire plant.
The new Corolla was designed in Europe to meet European demands and is the ninth generation of the World's best selling model line. (More than 29,000,000 Corollas have been sold.)
Engine choice will include two 2.0-litre common-rail diesel engines, and a selection of three VVTi (Variable Valve Timing-intelligent) petrol engines, ranging from a 1.4 to a 1.6 and a 1.8-litre version. A the top of the range, the T Sport Version will feature VSC (Vehicle Stability Control), Brake Assist and the same 1.8 litre VVTLi (Variable Valve Timing and Lift intelligent) high performance engine used in the Celica T Sport, linked to a 6-speed gearbox.
The design of the hatchback, saloon and estate is developed from an original concept by Toyota's European designers, based in the design centre ED² in the South of France. Their work has laid the foundations for this new generation Corolla all over the world. The Corolla Verso was based on a design concept originated by Techno Art Research in Nagoya, Japan, and shows a clear family-link with the other body types in the range.
Sales will begin in the UK from early 2002.
More at
www.Toyota.co.uk
Comments