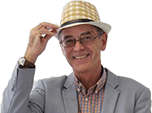 Sporty New Omega, From £19,995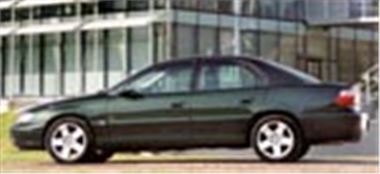 Already a good car to drive, Vauxhall's Omega range gets a useful newcomer by combining the sporty MV6 chassis with the smaller 144bhp 2.2 litre chain-cam four cylinder engine also seen in the VX220. The body sits around 15mm lower than a standard Omega on uprated spring and shock absorber settings, complemented by 17 inch alloy wheels and ultra low profile Michelin 235/45 R17 tyres.
Outside, the Omega Sport features the same front air dam and discreet rear spoiler as the MV6. Inside, alloy effect interior trim is used on the centre fascia, door panel and gear lever surround. Driver and front passenger are kept in place by the same sports seats used in the MV6. Standard equipment includes four airbags, ABS, electronic climate control, high pressure headlamp washers and front fog lights.
The Omega Sport is powered by the 2.2 16v 144PS chain-cam engine which made its debut in the new Omega. Torque is 151 lb ft (205Nm) at 4,000 rpm. 0-60 mph comes up in 10.2 seconds, top speed is 131 mph, combined economy is 30.1mpg and C02 output 226g/km.
List prices are Omega Sport saloon: £19,995; estate: £20,995.
More at
www.vauxhall.co.uk
Comments