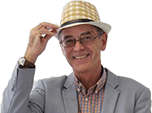 Showroom4cars.com website makeover

Showroom4cars.com has put in place two new services for online customers at its redesigned internet site.
The first is an arrangement with financial institutions including the Co-Operative Bank, GoMotor Finance and Moneycorp. All European-sourced vehicles are now paid for in sterling, so purchasers do not need to arrange finance in euros or foreign currency.
The second is the launch of DriverAssist, Showroom4cars.com's own breakdown cover and warranty service, bringing the online retailer into direct competition with traditional breakdown services and maintaining its competitive edge in comparison with other internet car sales operations.
www.showroom4cars.com
Comments