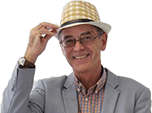 Plenty of Opportunities at Auction Today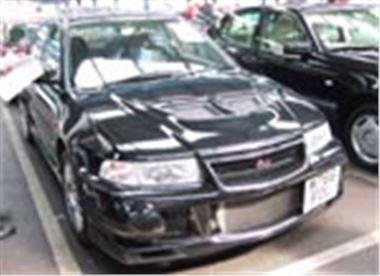 Plenty of Opportunities at Auction Today
We're bang in the middle of the holidays, so the trade is quiet. The motorways may be choked with crashed caravans, but that doesn't stop traffic through the auction halls and cars that are either up on the miles or a little bit unusual have been making the best buys.
I thought a snatched-back (repossessed) Mitsubishi Evo VI (possibly the quickest back-road conveyance on the planet) might not be dear. It had 26,000 unwarranted miles torn off its tyres (probably its fourth set) but seemed straight with undamaged alloys. Yet it sold for a strong £18,500, proving that where there's a pre-order, there's money. Another repo was a 6,000 mile 99T Porsche 996 3.4 Carrera Tiptronic Cabrio, but that started at a solid £50k and they wanted more than the £52k it bid to despite a fair few scratches.
Toyota Camrys are well thought of cars by those in the know, yet an immaculate gold 46,000 mile 98R 3.0V6 auto began low at £4,000. A trader eventually grabbed it for £6,500 on behalf of a Toyota dealership where, freshly serviced and re-tyred it may eventually sell to someone retired for as much as £9,000. The car's big brother, a 53,000 mile 98S Lexus LS400 5-speed auto didn't get past a low £16,600, which really wasn't a lot for a lot of car.
We had our eye on a 153,000 mile 96N Merc E320 7-seat estate with a damaged tailgate and needing new rear window surrounds. Our money for it was £5,000, but it bid to £5,700 private money.
There were a few cheapies, though. £1,600 bought a clean, gold 96N Astra 1.4LS with 113,000 miles; £3,650 took home an 88,000 mile 97R Peugeot 406 Family (7-seat) estate; £5,700 was enough for a 78,000 mile 99T Focus 1.6LX estate with aircon (cheapest I've seen); £6,150 bought a silver 117,000 mile 98S Golf Mk IV TDI 90S 5-door (again, cheapest Mk IV I've seen); and £7,650 secured a clean 97R Galaxy 2.0 Aspen 7-seater with a/c, also in silver.
So get down to the auctions during the August hiatus, and there's a good chance you'll drive home in something different from the car that took you there.
To subscribe to BCA Auctionview, giving composite prices achieved and details of cars in upcoming BCA auctions, visit
www.bca-auctions.co.uk
Full list of auction centres throughout the country at www.honestjohn.co.uk (go back to the home-page and click on auction directory).
Comments