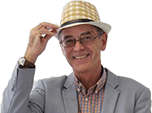 Nissan X-Trail Arrives 1st October from £16,800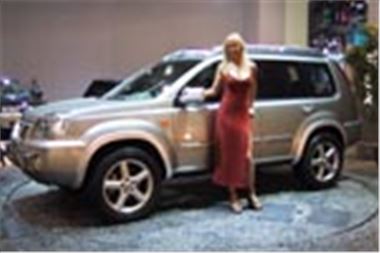 The X-TRAIL will fit into Nissan's 4x4 range alongside the Terrano II, Navara and Patrol GR. Although the X-TRAIL is a late entrant in a sector currently dominated by the Freelander, Nissan has thought long and hard about what these vehicles are really used for. And this utility minded approach shows in every aspect of the car's design.
It's the only car in its sector with electronic, three-stage, four-wheel drive. Nissan knew that the X-TRAIL would spend a lot more time on than off-road. So it sought to use the four-wheel drive transmission in a way that not only made the X-TRAIL capable off-road but as secure as possible on-road, especially when driving quickly or in tricky weather conditions. Nissan's own Skyline GT-R provided the answer: electronic four-wheel drive. The X-TRAIL is the only car in its class to have this system which anticipates loss of traction rather than merely reacting after the event.
The X-TRAIL has five-doors because Nissan feels its customers will want easy access for family and friends. And a longer wheelbase means superior ride comfort as well as, of course, more interior space. At 2625mm the X-TRAIL has the longest wheelbase in its class.
X-TRAIL has hints of butch 4x4 with some estate car thrown in (to relate to customers who previously lived life closer to the road) while still giving the impression that its driver spends his or her weekends indulging in extreme sports.
One of the reasons people buy a car like the X-TRAIL is for its high-mounted driving position which leads to a feeling of safety and increased visibility. This also makes the car easier to get into and here again the X-TRAIL goes a step better with doors that take the sill with them as they open meaning trousers won't be muddied after an energetic bout of off-roading.
Space and airiness are X-TRAIL features, not just for the driver and passengers. There's room for loads of luggage, too. Unusually the X-TRAIL will take one or even two mountain bikes if their front wheels are removed and the rear seat is folded.
Everyone also gets in on the driving experience due to the large centrally mounted instrument binnacle. This wasn't just installed so that back seat drivers can keep a watch on the car's speed. It means that the driver can adjust the steering wheel to the best position without fear of obscuring the instruments. Putting the instruments in the centre also releases the space where they would usually go for a lidded storage box big enough to take 12 CDs. The box incorporates a 12V power socket so a mobile phone, say, can be stashed and simultaneously charged.
Flanking the stereo are silvered buttons for the four-wheel drive system. Below these are two lidded boxes of which Nissan is particularly proud. They are sized to take a 500 cc water bottle or standard soft drink can though they will also hold a pair of sunglasses or a mobile, say. On Sport and SE+ models with standard air conditioning, they will also cool your water or Coke. If you don't want your mobile chilled, the cooled air can be shut off.
X-TRAIL front seats are much larger than you'd find in competitors. In fact they're almost as large as an executive saloon's. This is to reduce fatigue on long journeys. They also absorb vibrations, particularly those experienced during off-road driving.
An X-TRAIL by definition is going to get all sorts thrown in its boot whether it's dirty garden rubbish or mud-encrusted boots. So the luggage area is not covered in likely-to-be-ruined carpet. Instead it's protected by a resin rather like that used on trendy, expensive luggage.
The boot floor can be pulled completely free of the car, using a recessed handle, so it can be hosed down. Beneath this is a full-size spare wheel with the space around it available for hiding whatever. There is an additional secret compartment beside it with the jack hidden away under another lid on the opposite side.
The British love sunroofs. Every X-TRAIL has one as standard, electrically operated. Having a glass sunroof is nothing unusual but the size of the X-TRAIL's is. When open, the hole measures 0.56 m². That's bigger, as far as Nissan knows, than any other conventionally opening glass roof. And calling the hole a sunroof is always a little ambitious with the British weather so Nissan has renamed this feature the skyroof.
·On sale in the UK 1 October. Has been available in Japan since November 2000 where it has comfortably exceeded Nissan's sales targets, topping its sector's sales table.
·Choice of two new engines: 140PS 2.0 litre petrol and 114PS 2.2 litre diesel.
·The petrol may be teamed with either a five-speed manual or four-speed automatic transmission.
·The diesel is Nissan's first common rail unit and also the first car in its class to be offered as standard with a six-speed manual gearbox.
·Three trim levels: S, Sport and SE+.
·Prices yet to be confirmed but will range from around £16,800 for the 2.0 S to £21,000 for the 2.2 Di SE+. The diesel is around £1000 more than an equally specified petrol and automatic transmission is a £1000 option on the petrol.
·Another unique-for-X-TRAIL feature is its electronic ALL MODE 4x4 system, modelled on that of the Skyline GT-R.
·Every X-TRAIL comes equipped with two airbags, side airbags (Sport and SE+), anti-lock brakes with EBD and brake assist, electric windows all round, electric sunroof and door mirrors, remote central locking with anti-hijack, 3-point centre rear seatbelt, plus ISOFIX child-seat mounting points.
·Nissan has developed ESP+ purely for X-TRAIL. It's an electronic stability program that integrates ABS, traction control, EBD, an active brake limited slip differential with the ALL MODE 4x4 system. Optional on the 2.0 SE+ manual for around £800.
·All round disc brakes (a first in class) combined with ABS, EBD and Nissan Brake Assist have been designed to offer best-in-class stopping distances.
·Innovative features include centrally mounted instruments, wipe-clean luggage area and chilled can holders.
·UK sales are forecast to be around 4200 units in 2002.
More at
www.nissan.co.uk
Comments