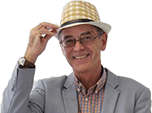 Late Summer Surge at Auction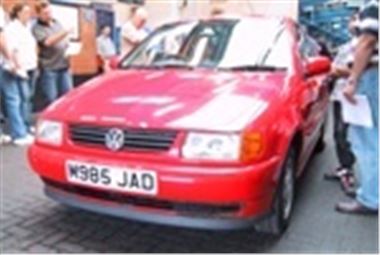 Suntanned punters took everyone by surprise by flocking back to the auctions sooner than expected and sending prices skywards by frenziedly outbidding each other.
The 80,500 mile Polo 1.3CL 3-door in the photo had power steering, but came in several shades of red and with a severely rusted front valence. It started sensibly enough at £1,500 but accelerated rapidly past prudence, overtook common sense and ran away on a sea of hands to sell for an insane £2,600.
It wasn't all that way. Bearing in mind the £6,150 a Mk IV Golf sold for last week, I was up for paying £6,500 for a scruffy, stone chipped 58,000 mile 98S 1.6SE with a/c. Unfortunately for me, that was where the bidding started, but the car eventually sold for £7,300 which was still £550 short of trade book for a good one.
The real bargains came from South Korea in the form of a tidy 52,000 mile 98S Hyundai Lantra 1.6 Siena, sold away for £3,175 and a sensible 56,000 mile 98S Daewoo Leganza CDX sold for £3,600. Both were plenty of car for the money. As was a 42,000 mile 99T FIAT Marea 155 HLX 20v Weekend which raised a top bid of just £4,500.
Even lumpy E46 BMWs are getting down to the £10k bracket with an air-conditioned 91,000 mile 99T 318iSE selling for its reserve of £10,400. While £9,525 looked about right to me for a 59,000 mile 97R Mercedes C240 Elegance automatic.
But big money was there by the mattress-full for clean cars steeped in status: £9,400 for a 52,000 mile 98R MGF with a hard-top; £11,050 for a 29,000 mile 98S E36 BMW 318iS coupe; £12,350 for a 29,000 mile 97R BMW Z3 1.9 Roadster; £12,750 for a 13,000 mile 2001X Alfa 156 1.8TS with alloys and a/c (more than an import costs new); £15,050 for a 78,000 mile 99T BMW 528iSE auto; £18,400 for a 46,000 mile 99T Jaguar S-Type 3.0 V6SE auto; £24,000 for a 28,000 mile 2000X BMW 330CI; £26,000 for a 9,000 mile 2000X Mercedes E320 CDI Elegance auto; and £28,000 for a 16,000 mile 2000X Mercedes E320 Avantgarde 7-seater estate.
So it looks like you heeded last week's advice to get to the auctions and snap up a bargain. Only problem is, there's too many of you.
To subscribe to BCA Auctionview, giving composite prices achieved and details of cars in upcoming BCA auctions, visit
www.bca-auctions.co.uk
Full list of auction centres throughout the country at www.honestjohn.co.uk (go back to the home-page and click on auction directory).
Comments