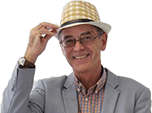 How To Check Out a New Car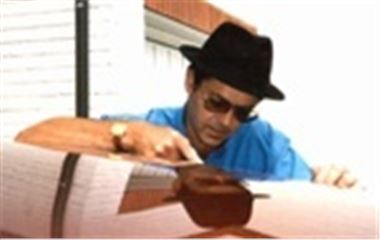 Reader Paul Jones asked: "I like many others will be collecting a new car on Sept 1st from a dealer. This is the first new car I have bought and I would like to know what I should check on the car before driving it off the forecourt and what are my rights if things aren't quite right. e.g if the paintwork is faulty or it has not been prepared properly?"

Even if you drive the car away and discover a fault later you still have some protection under the Sale and Supply of Goods Act 1994 because you are not expected to have the same level of know-how as a trade customer. But because the term 'satisfactory quality' used in the act is open to interpretation by the courts, it really boils down to what is and what is not reasonable.

It's obviously not reasonable for a dealer to expect you to take delivery of a new car with a serious oil leak, with an important component missing, or with a dent in it. But it is reasonable for him to expect you to allow him to touch up a minor stone chip or scratch or to replace a damaged piece of trim rather than accept your rejection of the car for those reasons.

Nevertheless, to save a lot of time and anguish, you should check the car out as well as you can before you drive it away.

If it's raining, you're already in trouble because rain hides any number of minor imperfections. If it isn't, walk round the car looking for any signs of a paint mismatch. Crouch and look along the sides for colour changes from panel to panel, then inspect the panels more closely for dings, scratches, and stone chips, paying particular attention to the front of the bonnet and the edges of the doors. Check the tyres and wheel rims for cuts and scuff marks.

Satisfied with that, move inside and look for tears or scuffs to the trim. Try all the electrics: windows, roof, mirrors, radio; whatever the car comes with. Make sure the owner's handbook, service manual, warranty document and roadside assistance card are all in order. Check inside the boot. Make sure the tool kit's there and the car has the right spare wheel, either inside the boot or slung underneath it.

Open the bonnet to get some light through. Then look under the car and all over the engine for any sign of oil or other fluid leaks.

Start the engine and listen for any strange noises. Select first gear and make sure it selects easily. Make sure there's not too much slack in the parking brake. Make sure the clutch takes up properly.

The dealer probably won't let you drive the car away until you've signed for it. But once you've driven off the forecourt you don't suddenly lose your rights to any redress. Take an extended drive home to make sure the engine heats up properly and the thermostat opens. Make sure all gears select properly. Make sure the engine responds properly to your accelerator input. Spend as long as you can on this because if you find anything wrong you will be on much firmer ground if you return the car to the dealer immediately.

But also be patient. For the first few days of September, dealers are going to be rushed off their feet. They simply won't be able to give every customer the level of service they would like to. So if there is something wrong you may have to wait your turn before you can calmly and precisely make your complaint. Whatever you do, don't expect to take your brand new car on a 1,000 mile journey, then come back to the dealer afterwards expecting to reject it for a few stone chips.


You have no protection under the UK Sale and Supply of Goods Act 1994 if you buy a car from a dealer in mainland Europe and import it yourself. All you do have is whatever consumer protection applies in the country where you bought the car. Within the next few years we should have EU wide consumer protection, but we don't have it yet.
Comments