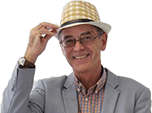 CAP Predicts September Flood of Nearly News

Trade Price Analysts CAP (Current Auction Prices) predicts that customers looking for nearly new cars in September will have plenty of choice because daily rental companies are set to defleet many six to eight month old vehicles. They are making way for the high numbers of new cars which they have on order for September in the expectation that these will command a premium in another six months' time when the first of the new 51 plate cars hit the used market.

Similarly, leasing companies will be defleeting higher than the usual
number of three to five year old cars at this time. The abundance of cars available in these brackets will place a downward pressure on values if retail demand fails to keep up.

But dealers are concerned about the quality of private trade-ins being offered so far. They are being disappointed by the lack of quality of one to three year old, one owner cars, with around 20,000 to 40,000 miles on the clock. They predict that there will be an abundance of these cars, putting further pressure on prices. While at the same time there will be a shortage of good quality, readily retailable one to three year old cars and that if demand holds up these will command strong prices.

The message is therefore to go for ex-rental or ex-short term lease cars less than a year old. Or look for bargains among higher mileage one to three year olds. But don't expect cheap, low mileage, top condition cars of one to three years old.
Comments