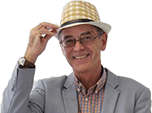 Yet Another New Fiesta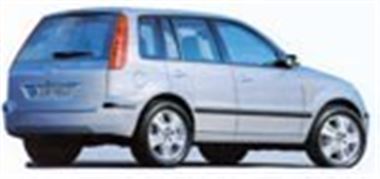 Yesterday, Ford showed off various versions of its new Fiesta in a preview to specially selected journalists at its Dunton research facility.
The big surprise was the car in the photo, which looks nothing like the new Fiesta five-door hatchback, three-door hatchback or five-door 'Multi Activity Vehicle' already seen.
Instead, it's a small, butch, gadget-packed 'Urban Activity Vehicle' from the mould of the Mazda Demio and Honda HRV. Though it looks like a four-wheel-drive, it isn't. It's simply a smart-looking, jacked-up two-wheel-drive small estate car on the new Fiesta platform.
The reported plan is that the normal five-door Fiesta will be launched at the Frankfurt Motor Show in September and will come to the UK in March 2002. The UAV will be shown alongside it as a concept and will then be launched at the Geneva Motor Show in March 2002 before going on sale in the UK in September 2002. The three-door Fiesta will also be shown at Geneva, but will be kept off the market until 2003. In the midst of all this, probably summer 2002, the Street Ka roadster will also go on sale.
The same report from this week's 'Auto Express' issue 661 suggested that the new cars will be available with Ford's Duratec 1.3 litre pushrod engine with power outputs of 55bhp or 65bhp as well as with the modern Zetec S 1.25, 1.4 and 1.6 litre engines. The new Fiesta engine will be the 68bhp alloy block Duratorq TDCi 1.4 jointly developed with PSA. A 16 valve 90bhp version of this engine will follow later.
Seems a bit strange to me. But if the reasoning is to build a small car for the school run that shrugs off kerbs, pot-holes and road humps as effectively as a big, guzzly 4x4, then Ford may well have a winner.
Ford's website:
www.ford.co.uk
Comments