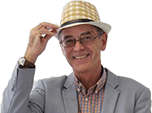 Rush to Buy Sends Auction Prices Soaring
Masses of movement in the new and used car market set auction buyers bidding hard against each other to secure the right stock for their employers.
Eight month old ex-rental Focus 1.8 Zetecs with a/c and 12,000 to 14,000 miles were £8,750. At fifteen months old they were £8,000. So of you see W and X plated Focuses stickered at £8,995 to £9,995, now you know why.
E46 BMW 3 Series remain hot numbers. £17,400 was needed to buy a black 13,000 mile 2000X 318iSE auto. £14,550 secured a 40,000 mile 2000W 318iSE manual in metallic green. £20,500 bought a 19,000 mile 99V 328Ci coupe with a damaged front spoiler. And someone had to pay £19,100 to get their hands on a very average 29,000 mile E36 318i convertible with scuffed leather seats. £17,900 wasn't quite enough for a 28,000 mile 2000W E46 318iSE Touring automatic with just one oil change in its history. But a surprisingly low £14,400 was all it took to land a 66,000 mile 97R M3 Evo four door.
And you should have seen the crazies battle over a Mercedes. Mega miles mean lower import duties in the Far East with the result that an eminently exportable 123,000 mile 98R C180 Sport auto in silver started at a sensible £5,800 but went on to sell for all of £9,200. In contrast, a very smart 74,000 mile 98R C240 Sport auto sold for just £10,350. And an 8,000 mile SLK 3.2 automatic in a nice metallic blue hit the wall at £27,800, £4,700 shy of list. There's no premium SLK 3.2s any more, but it should make a bit more in a Top Car sale.
As reported this time last month, the big stuff continues to bomb. While a small engined 79,000 mile 98R BMW 728i sold for £12,400, a 36,000 mile 98R XJ8 3.2 couldn't get past £12,400, and the 106,000 mile 97P BMW 740i which bid to £12,500 on 8th June couldn't get past £9,900 today.
A couple of good buys were a 30,000 mile 99V Lexus IS200 SE which sold for £14,900 and a 69,000 mile 98R Honda Shuttle 2.3LS which went for £7,700 (compared to £6,600 for a 107,000 mile 98R last week).
Lowest bids of the day were just £1,500 for a 73,000 mile Daewoo Lanos 1.6SX, and £1,750 which actually bought a 116,000 mile 97P, 97 model year Mondeo 1.6iLX.
To subscribe to BCA Auctionview, giving composite prices achieved and details of cars in upcoming BCA auctions, visit
www.bca-auctions.co.uk
Full list of auction centres throughout the country at www.honestjohn.co.uk (go back to the home-page and click on auction directory).
Comments