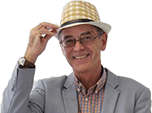 Road Tax to be Spent on Roads

In a surprising, but welcome, reversal of policy, Transport Minister David Jamieson has announced that roads are the most important transport infrastructure in the country and must be well maintained. Accordingly a Code of Practice has been developed to "pave the way to a better highway service".

He admitted that "the neglect of local roads will take a long time to put right, but in the 10 Year Plan we have committed ourselves to tackling all the backlogs in carriageways, footways, bridge and street light maintenance during that period."

"Our first task is to stop the deterioration of carriageways and footways by 2001. This commitment will require extra funding."

"The 10 Year Plan provides £30 billion for local highway maintenance."
Comments