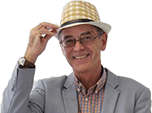 Met to Target Crime Instead of Drivers

In another extraordinary, but extremely welcome, reversal of policy, echoing that of Ontario and British Columbia, the Metropolitan police has announced that it will not install speed cameras "for the sake of it". Instead, the Met has decided to concentrate on violent crime.

Assistant Commissioner, Michael Todd, stated that cameras would be installed in "casualty reduction programmes" at targeted accident blackspots. But that "we do not believe in pursuing speed enforcement for the sake of it as this could alienate members of the public, potential witnesses and future employees. We feel that it is much more appropriate to direct our resources at tackling the concerns of Londoners such as stopping violent crime, preventing people's homes from being violated by burglars and making streets safer."

Well said, mate. You're a brave and honest man.
Comments