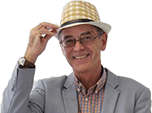 M6 SPEED TRAP WARNING

The Association of British Drivers has warned of a new semi-invisible speed trap operating on the 50mph limit at road works on the M6 between junctions 18 and 19. It uses the SPECS/SVDD system of calculating average speed over a distance.

Now we all know we shouldn't speed through road works where there is obvious danger. But if this trap works 24 hours a day, even when traffic is light and there is no need for the 50mph limit, then it is an obvious revenue-raising exercise which, through the licence points totting up system, could have the extremely serious consequence of putting more than a few business drivers out of work.

So make sure you stick to the letter of the law through the M6 road works between Junctions 18 and 19, even though the law in this case is an ass and the public servants who enfoce it have completely forgotten who they are working for.

The only was to kill off this evil is to prevent it from making any money from fine income.
Comments