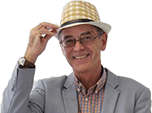 Big Car Bargains at Blackbushe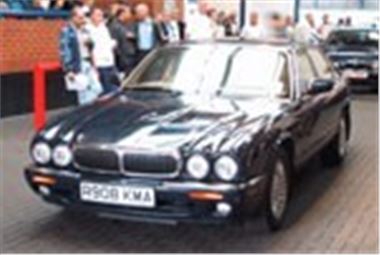 Not long ago you were pushed to buy a 300 Series Jaguar XJ6 for under £10,000. So how much do you reckon for this 1998R XJ8 3.2? Now it was a bit on the lumpy side at 115,000 miles, but the Good Book says £17,275 at 39,000 miles, which adjusts to about £11,000 when you account for its travels. But if you came in at £9,500 or even £9,000 you'd be wrong. The car hit the wall at a top bid of just £8,200.
Jags haven't gone bad. At Top Car on Monday a 79,000 mile 99T S-Type 4.0 V8 sold for top trade book of £17,700. A 23,000 mile 2000W XJ8 3.2 bid to £22,500. And a 29,000 mile 98S XK8 went all the way to £32,000. But serious mileage seems to kill them stone dead.
Other cheapies from today included an 80,000 mile 98R Espace 3.0RXE auto, sold for £8,400, about half the amount an Espace diesel sold for last week. A 120,000 mile Mercedes C250TD Sport looked on the low side at £8,550. A pair of 10,000 mile 2001X KIA Sedona 2.9TD SX automatics couldn't get near their reserves of £13,000. And a 17,000 mile 99V Alfa 166 2.5 Sportronic was way shy of trade book at just £9,400.
But at Top Car on Monday a 35,000 mile 91J Aston Martin Virage 3-speed automatic made a surprising comeback. Someone paid all of £28,000 for it, despite the gigantic money pit under the bonnet.
To subscribe to BCA Auctionview, giving composite prices achieved and details of cars in upcoming BCA auctions, visit
www.bca-auctions.co.uk
Full list of auction centres throughout the country at www.honestjohn.co.uk (go back to the home-page and click on auction directory).
BCA has another Classic sale coming up, this time at Bridgwater, Somerset on Monday 23rd July, starting with motorcycles at 4.30pm and moving on to cars at 6.00pm. The star car is a very rare 1935 AC 16/56 DHC estimated at a fair £15,500 - £17,500. But the sale will also include the 1917 Hudson Super Six Series J Phaeton, imported from Australia, that was still at sea at the time of the last sale. The very wide variety of other entries includes a 9,500 mile 1982 Vauxhall Chevette, a 1904 Pierce Arrow Motorette (which qualifies for the Brighton Run), and a 1928 Chevrolet Model AB roadster. Full list of entries at
www.classic-car-auction.co.uk
, or tel: 01252 877317.
Coys will also be holding an important Classic auction at the Royal Horticultural Halls, London on 30th July. Star car at that sale is an original 1934 Frazer Nash TT Replica which had been stored for decades in Africa and is estimated at £55,000. Other entries include a 1907 Premier Raceabout, a 1929 Bentley 4.5 litre VDP tourer, a 1951 Maserati AG6 Vignale coupe, a 1957 Mercedes Benz 300SL and a 1998 Plymouth Prowler. Full list at
www.coys.co.uk
, or tel: 020 7584 7444.
Comments