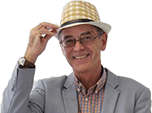 Auctions Quiet, But Still Have Surprises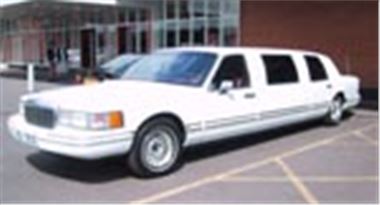 It's amazing what sometimes turns up in a snatchback sale. On the day Jeffrey Archer started his stretch, BCA treated us to this one.
It's a 1991 Lincoln 4.6 V8 Lakeview Custom Limousine, appropriately registered 'MIL', a couple of which The Daily Star now wants back from Jeffrey. Recorded mileage was a mere 48,000 but unwarranted on account of the limo's lack of history due to having been repossessed. At first the auctioneer couldn't get a bid of £6,000 and I'm not even sure he ever did, but it was declared to have reached a provisional £6,700.
Word on the street is that Mr and Mrs Public have now bought all their cars for the summer holidays and things are so quiet you can hear a speedo needle drop. Which explained some spectacularly low bids today and very few sales during the first hour and a half of the auction.
After all, a top bid of £5,000 is not a lot for a 98R Alfa 156 2.5 V6 six-speed complete with leather seats and Police Alert spoiler, even if the car did have all of 110,000 miles of tarmac under its wheels. £3,525 wasn't much of a top bid for a bright red 16,000 mile 97R Peugeot 106 1.6XL 5-door automatic with PAS and a sunroof either. Normally they'd be queuing round the block in their Zimmer Frames for one of these. Neither was £7,325 for a 16,000 mile 2000W Xantia HDI 110SX, £7,200 for a 97R 96,000 mile Land Rover Discovery V8i ES 7 seat automatic, and £2,425 for a 97P (97 model year) Mondeo 2.0iLX in popular Tourmallard green with a lowish mileage of 64,000.
But some prices are still either holding up or being held up. A 15,000 mile 2000X Focus 1.8 Zetec with a/c bid to £8,325, a 10,000 mile 2000W Merc A160 Classic automatic to £9,650 and a 13,000 mile 99T E46 BMW 328iSE automatic to £18,500, all provisional.
Sellers were a 66,000 mile 98R 306Gti-6 with a/c at £6,900, a 71,000 mile 98R BMW 316iSE in a pretty blue also at £6,900, a 53,000 mile 98R Passat 1.8 10v SE with a/c at £5,350 and a 43,000 mile 98R Audi A4 1.6SE at £7,000.
But the message is clear. If you want to buy a car cheaply, do it while everyone else is on holiday. Then use the money you save to take a nice, peaceful vacation of your own after the crowds have come back.
To subscribe to BCA Auctionview, giving composite prices achieved and details of cars in upcoming BCA auctions, visit
www.bca-auctions.co.uk
Full list of auction centres throughout the country at www.honestjohn.co.uk (go back to the home-page and click on auction directory).
BCA has another Classic sale coming up, this time at Bridgwater, Somerset on Monday 23rd July, starting with motorcycles at 4.30pm and moving on to cars at 6.00pm. The star car is a very rare 1935 AC 16/56 DHC estimated at a fair £15,500 - £17,500. But the sale will also include the 1917 Hudson Super Six Series J Phaeton, imported from Australia, that was still at sea at the time of the last sale. The very wide variety of other entries includes a 9,500 mile 1982 Vauxhall Chevette, a 1904 Pierce Arrow Motorette (which qualifies for the Brighton Run), and a 1928 Chevrolet Model AB roadster. Full list of entries at
www.classic-car-auction.co.uk
, or tel: 01252 877317.
Coys will also be holding an important Classic auction at the Royal Horticultural Halls, London on 30th July. Star car at that sale is an original 1934 Frazer Nash TT Replica which had been stored for decades in Africa and is estimated at £55,000. Other entries include a 1907 Premier 3-seat Raceabout, a 1921 Vauxhall 25HP D Type tourer, a 1925 Bentley 3 litre VDP, a 1928 Alfa Romeo 1500S tourer, a 1929 Bentley 4.5 litre VDP tourer, a 1930 Alfa Romeo 1750 6C Zagato Gran Sport, a 1951 Maserati A6G Vignale coupe, a 1955 Alfa Romeo Ghia 1900SS coupe, a 1957 Mercedes Benz 300SL and a 1998 Plymouth Prowler. Full list at
www.coys.co.uk
, or tel: 020 7584 7444.
Comments