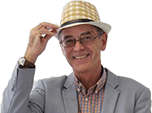 Year Old Polo Makes 80% of List at Auction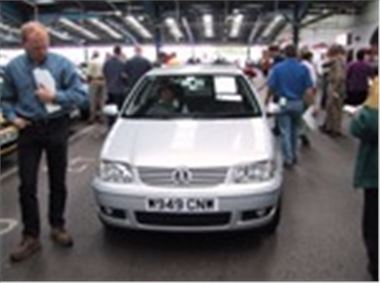 If anyone forgot that Small Status Sells they got a sharp reminder at BCA Blackbushe today.
A 4,500 mile 2000W VW Polo 1.4SE automatic 3-door, which lists at £11,245, sold at open auction for all of £9,725.
It wasn't the only VAG car to do well in the VW Financial Services section. A 39,000 mile 99S Audi A4 TDI 110 SE Avant romped away to a resounding £12,050. A 42,000 mile 98R Passat 1.8SE in a nice metallic blue sold for £7,300 (Mondeos the same age and mileage are £4,500). A 52,000 mile 97P Golf Mk III VR6 3-door in Mystic Blue made £7,950. And an ageing but very clean 57,000 mile Golf Mk III GTi 3-door in Tornado Red reached a huge (for a 7 year old) £5,350.
There were no bargains to be found. But the closest was a 71,000 mile 97P Polo 1.9L diesel. Mileage, colour (Pistachio) and the fact that the market wants petrol not diesel Polos were all against it and it sold for £3,400.
A valuable lesson was to be learned from another potential bargain. This was a 59,000 mile 98R SEAT Ibiza TDI Salsa 3-door in solid blue. It limped into the hall on a space-saver spare and a flat rear tyre. The parcel shelf was missing. There were marks of abuse all over it, especially in the service history: just two oil changes in nearly 60,000 miles. Trade book was £3,725. To get the car into any sort of properly saleable condition would take around £750, so I reckoned £2,750 tops. But someone started the bidding at £2,800 and the car stuck at £3,000, possibly because VW Financial Services were unaware of its horrible condition. Even at £3,000 it's not a bargain if it needs a lot of money spending on it.
This is something to remember when chasing cars for record lows. If you've got to spend on it, the car's not cheap any more and you will probably be better off paying £1,000 more for a cleaner, better serviced, lower mileage example in the first place.
To subscribe to BCA Auctionview, giving composite prices achieved and details of cars in upcoming BCA auctions, visit
www.bca-auctions.co.uk
Full list of auction centres throughout the country at www.honestjohn.co.uk (go back to the home-page and click on auction directory).
Comments