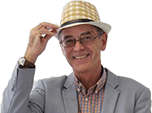 'Speed Kills' a Dismal Failure

The government initiated 'Speed Kills' campaign has been branded a dismal failure in reducing accidents by the Association of British Drivers.
The Government's own figures clearly show that total accidents fell by a mere 27 from 1999 to Year 2000: less than 0.008% overall. There were only 14 fewer fatalities and 967 fewer serious injury accidents in 2000 compared to 1999 and these are easily accounted for by improvements to car braking, roadholding and passive safety.
In contrast, the number of minor accidents actually rose by 954 and reached 5,658 more than occurred in 1989.
"These figures are not surprising," says Mark McArthur-Christie, Spokesman for the ABD. "Drivers are now told that sticking to a speed limit is all that matters. If safe driving was really this simple,
we could give out licences on the back of cornflake packets and ditch the driving test." He continues "If speed is the real villain, the millions of pounds spent on lower speed limits, traffic calming, hard-line enforcement and the 'Kill your Speed' campaign should have slashed accident rates; instead we've seen little change since 1992."
The ABD has called for a new approach to road safety, emphasising the need for better education and training for all road users. McArthur-Christie states "We need to see a move towards educating and training drivers to observe and anticipate: that makes sure we stop accidents before they happen. We don't want to see drivers tearing around irresponsibly, but rather than fitting speed limiters to cars or lower limits on the roads, we need to look at what really causes accidents, which is inattention, lack of concentration and poor
observation."
For the future, the ABD wants to see balance return to the '3Es' of road safety:
# Education: In hazard anticipation skills, not just telling drivers to slow down.
# Engineering: To remove hazards, not obstruct traffic.
# Enforcement: Aimed squarely at those causing danger, whatever their speed.
Instead, the Association of Chief Police Officers is embarking on draconian enforcement of speed limits with the intention of fining and endorsing ten million drivers a year: a third of all UK driving licence holders.
While this may bring in huge revenue (£600,000,000), the inevitable effect of will be to drive literally millions of hard working business drivers off the road, out of work and into lives of penury or crime. The effect on the UK economy of punishing the very people who are its life blood does not bear thinking about.
For ABD general enquiries and membership, tel: 0800 358 9955
For more information about the ABD visit
http://www.abd.org.uk
The Association of British Drivers is run on a voluntary basis to lobby for the beleaguered British motorist. Its manifesto includes:
"Reclaiming the roads for the people who pay for them"
"Demanding proper roads (and railways) in exchange for paying one seventh of all taxes"
"Debunking the nonsense you hear about the environmental impact of the car"
"Promoting effective road safety instead of the criminalisation of safe driving"
Comments