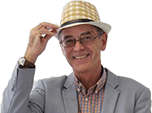 Right Cars Still Making Top Money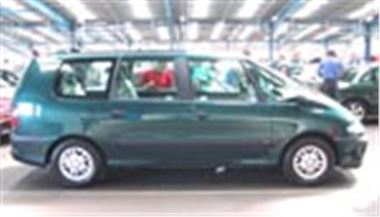 At auction today, this 19,000 mile 99T Renault Grande Espace 2.2RT manual with CD and leather made full book money at £14,975. And not surprisingly. With Summer coming up it's second only to the TGV as ideal transport to the South of France and was probably pre-sold by the bidder.
Status, Small and Silver is still selling like mad, especially with the BMW propeller badge. A pair of air-conditioned 98R 318iS coupes with 50,000 and 80,000 miles made £9,400 and £8,400 respectively. The 50,000 miler was by far the better buy as the 80,000 car needed a door painting. Another 98R E36 3-Series, this time a 30,000 mile 316iSE, sold for a very strong £8,500; a 99T E46 318iSE with 22,000 miles sold for £14,200 and top bid for a 27,000 mile 99T E46 323iSE was £15,750.
Guzzly, leggy 4x4s are looking increasingly wobbly with a top bid of £8,100 for a 108,000 mile 98S Isuzu Trooper 3.5 Citation 7 seater facelift model and just £7,400 bid for a 115,000 mile 98R Discovery 3.9 V8 GS 7 seater. But a more sensible 7 seater dipped a bit too. The maximum bid for a 133,000 mile 95M Previa 2.4GS auto was just £3,000.
Bread and butter seems to be making a bit of a come-back with £4,200 paid for a 54,000 mile 98R Mondeo 2.0iLX with a/c (bidding optimistically started at just £2,800). Another Mondeo, this a 29,000 mile 2000V 1.8 Zetec bid to a healthy £6,750. While a 13,000 mile 2000X Vectra 1.8iLS, sensibly reserved at £7,800, sailed on to sell to a private bidder for a massive £8,300. He must have been watching the BCA commercial on BBC 'Top Gear' last night.
But at last I saw a cheap Passat. This air-conditioned 97R 1.8iSE 20v in metallic green had done 135,983 miles and needed its bonnet painting, yet a top bid of £3,675 left plenty in the kitty for that. (R867 DHO in case you're offered a suspiciously cheap low mileage Passat with a freshly painted bonnet.)
To subscribe to BCA Auctionview, giving composite prices achieved and details of cars in upcoming BCA auctions, visit
www.bca-auctions.co.uk
Full list of auction centres throughout the country at www.honestjohn.co.uk (go back to the home-page and click on auction directory).
Comments